Boreal's Songs for the Snowy Season
December 13, 2023
@
7:00 pm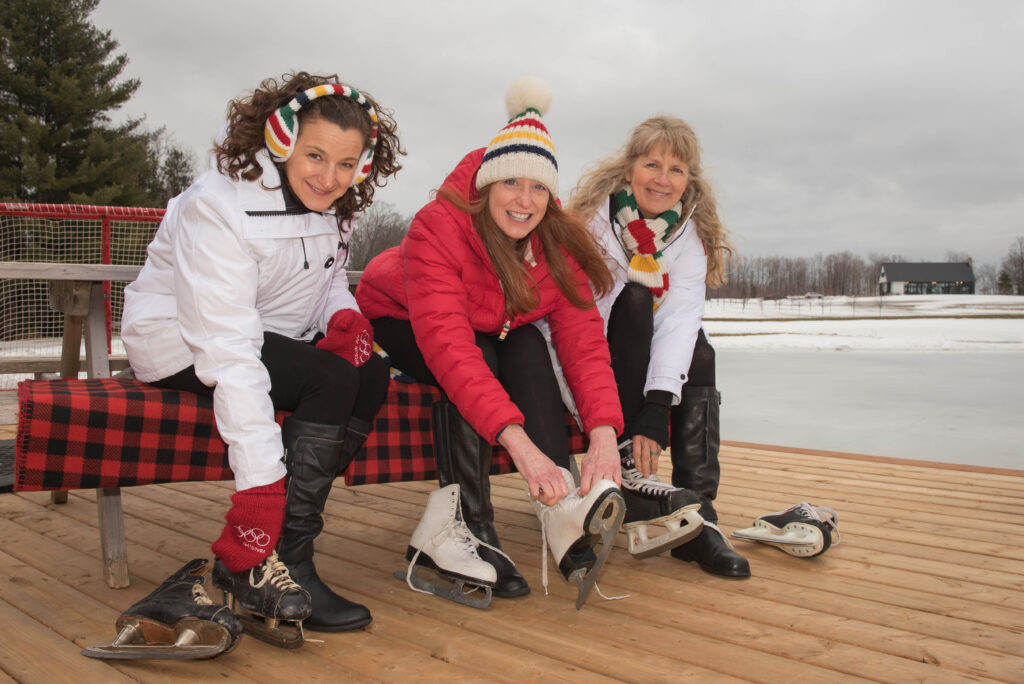 Boreal's 'Songs for the Snowy Season' is the perfect antidote to a cold winter's night.
 
Award-winning solo musical artists Katherine Wheatley, Tannis Slimmon, and Angie Nussey come together as Boreal each December to shine their collective light on Canada's darkest month with their uplifting show, "Songs for the Snowy Season".
 
This year's concert features Boreal's own wintry songs and some of the trio's favourite standards. Their lyrics conjure up sights and sounds that bring chills of recognition to the listener: squirrels' footprints in the snow, winter's hush, mittens, snowball fights, blizzards and shovels. But it's the beautiful vocal arrangements and accompaniment, the spontaneous stories, humour, and the inspired musical moments that make this such a special experience. You will laugh, cry, sing and ultimately walk out into the winter's night with the comfort and joy of knowing we're all in this frosty and glorious season together.
"With stunningly beautiful voices, Boreal captures the festive spirit like no other act I've ever presented. With exquisitely intricate harmonies and heartwarming stories, Boreal connects with their audience in a profound way. Our show was a sellout and we immediately booked them for next season! Highly recommended!"

George Scott (Presenter, Alliston and Beeton, ON)
Tickets go on sale on Saturday May 27th to Stockey Members. Tickets go on sale to the general public on Saturday June 3rd at 11am.
To become a Stockey Member, you can visit us on our Membership page for more information and to purchase online, give us a call at 705-746-4466 extension 405, or visit us at 2 Bay Street, Parry Sound.
Tickets can also be purchased during our business hours by calling our Box Office at 705-746-4466 extension 405 or visiting us at 2 Bay Street, Parry Sound.