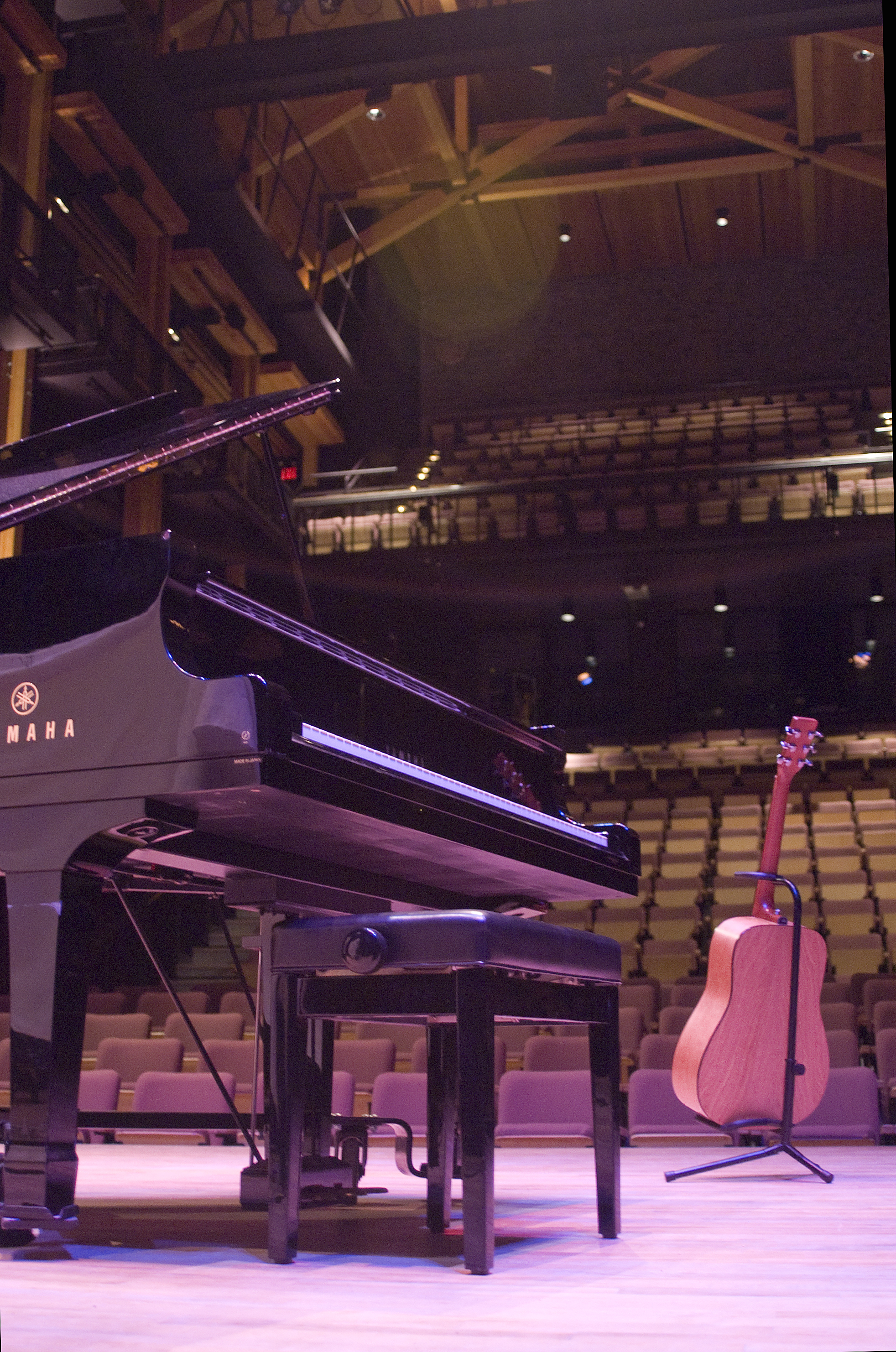 Want to be On Stage Here?
There are a few ways to find yourself on our stage.
The Stockey Centre presents a select few, usually high profile acts a year.
You can rent the Centre for your own performance. We are happy to provide technical, Front of House and Box Office services for you. The full rental rates are available here: The Stockey Centre – Rental Rates 2023 [PDF]
If you are local to the Parry Sound area or Ontario, you could be a part of our Bands on the Bay summer series of concerts.  These events are performed on our bayside patio, however if there is rain the event is performed inside the Stockey Centre lobby.
For more information on how to rent our facility,  please contact Nicole Mullen by email at nmullen@stockeycentre.com or at (877) 746-4466 ext. 402.
To request a hard-copy application for Bands on the Bay (when the application period is open), please contact Kelsey Norris by email at knorris@stockeycentre.com or at (877) 746-4466 ext. 401.