Second Annual Big Sound International Film Festival
October 1, 2021
–
October 3, 2021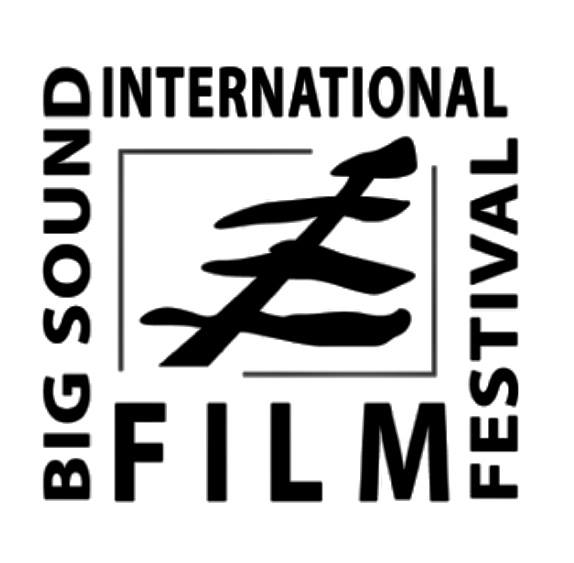 Join us for the Second Annual Big Sound International Film Festival from October 1 to October 3, 2021!
Big Sound International Film Festival is an annual three-day event that intertwines the spell-binding nature of Georgian Bay with the sophisticated talent of international filmmakers, to create an unforgettable cinematic experience, and a serious festival for films and filmmakers to advance, and be recognized.
Hosted at The Stockey Centre in Parry Sound, Ontario, Canada, the venue overlooks the big sound of Georgian Bay, where filmmakers will enjoy live screenings in our state of the art theatre that draws audiences from around the globe.
Parry Sound is a growing hub for film production and has drawn International investment and acclaim, where our economic interests intend to invest further into film.
Join us for three days of celebration, inspiration and collaboration where creativity thrives, and talent turns vision into reality.
Tickets are available for purchase online, in-person and over the phone at (705) 746-4466.  For groups larger than 2 people or single tickets, please contact us in-person or over the phone, online sales are available for groups of 2 at this time as we observe capacity and distancing protocols.
Tickets are $15 per screening.
For full details of the COVID-19 health protocols that will be in place at the Stockey Centre for these events, please visit our Safety Guidelines page.
Effective September 22nd, 2021, the Stockey Centre will be required to have a Vaccine Certificate Protocol in place for all events occurring at the Stockey Centre, as per the Province of Ontario's Proof of Vaccination Mandate. This event will fall under the Proof of Vaccination Mandate. The protocol is attached for your consideration: The Charles W. Stockey Centre's Vaccine Certificate Protocol [PDF]. We are required to check your Vaccination Receipt along with Proof of Identity when you arrive at the facility.
www.bigsoundfilm.com
FILM FESTIVAL SCHEDULE:
Friday October 1
5:30 pm INTERNATIONAL DOCUMENTARY – STALKING CHERNOBYL
An extraordinary look inside Chernobyl, as it is today, exactly as it was left on the day of evacuation, and how it has become an eery attraction.
Three decades after the world's most infamous nuclear disaster, illegal hiking adventurers known as "stalkers", extreme sports enthusiasts, artists, and tour companies have begun to explore anew the mysterious, ghostly landscape, where trees and forest animals have reclaimed land abandoned by residents.
Even as survivors continue to reckon with a dishonest government's attempts to cover up the extent of the disaster, the Chernobyl exclusion zone has turned into a bizarre tourist attraction, drawing seekers with a taste for the post- apocalyptic.
Directed by Lara Lee
Childfree – Opening Short Film. Interviews with Iranian women about the reasons they have chosen to be childfree in modern-day Iran.
7:30 pm INTERNATIONAL FEATURE FILM – Sisters: The Summer We Found Our Superpowers
Two sisters set off on an epic journey across the Norwegian wilderness to find help for their father who has fallen into a mountain crack.
Directed by Arild Østin Ommundsen and Silje Salomonsen.
A Working Man – Opening short film.
Saturday October 2
3:00pm SHORT FILMS
Blood on The Risers -IN 1945 Charlie comes home to his wife after war, but she doesn't expect the trauma that he brings home with him.
Mute – Mute follows a middle aged woman as she unloads the details of her husband's infidelity on a deaf hitchhiker. What starts as just a ride becomes something much more sinister.
Kesi – On the eve of her 21st birthday, Kesi and her band of stuffed animals travel back home for her alcoholic Mother's funeral.
Let Go Let God – A man visits a therapist in seek of help for insomnia, but the conversation they have takes a dramatic turn.
5:00pm NO BORDERS – INTERNATIONAL COMEDY
A light-hearted Eastern European comedy that follows four different characters on their journeys to find love in the most unexpected ways.
A delightful and endearing story reminiscent of Love Actually.
7:30pm DOCUMENTARY FEATURE FILM – FOLLOWING THE NINTH
Powerful and emotive historical footage and Beethoven's music tell a raw and fascinating story of conflict and healing.
Filmed on 5 continents and in 12 countries, FOLLOWING THE NINTH is the story of four people whose lives have been transformed and repaired by Beethoven's message in his Ninth Symphony.
From China's Tiananmen Square to Chile's Pinochet dictatorship, FOLLOWING THE NINTH is an enthralling story about the power it has to
liberate us, to shield us against suffering, and to provide hope and resilience for us in dark times.
Directed by Kerry Candaele
Apocalypse Notes – Opening Film
What if all of the musical melodies in the world had already been composed? A thought-provoking short film the explores the value of music.
Sunday October 3
3:00 pm DOCUMENTARY SHORT FILMS
Voice of the Glaciers – Four young adventurers, embark on a dangerous expedition into the Arctic, with the intent of documenting the true story of the effects of the changing climate.
Going Deeper: Love Letter to Nazare – A passion project filmed in Nazare, Portugal. This isn't an action sports film, it's not even a surf film; it's a human story set amongst the most powerful waves known to humankind.
Valley Of The Southern North – A love letter to The Peace Valley and the people and creatures that make it their home. How will the Site C dam, now under construction, affect the people and creatures who have made these shores their home?
VAKA – Tokelau was the first nation to aim for 100% of its electricity to be generated from solar. This South Pacific atoll weaves traditional wisdom with modern eco-technology.
Power For Pollinators – land managers have an opportunity to turn millions of acres into pollinator habitat.
5:00 pm DOCUMENTARY – IMPOSSIBLE POSSIBLE: THE AMAZON 5000 STORY
A controversial expedition leader assembles a band of amateur adventurers to accomplish the impossible, traverse the Amazon, 5000 miles from coast to coast.
The former Israeli military leaders' temperamental personality lands
him in dangerous situations that must use his grit to overcome. All of this while battling cancer and striving to make a positive change for others.
Directed by Adam Bret.
7:30pm FEATURE FILM – SIJOU
A once-in-a-lifetime experience. A sweeping adventure. A journey to the wild vast lands of India and Bhutan , to follow the story of a boy who will fight against the odds of his birth and change the fate of his people forever.
The boy named SIJOU lives in a village in India. He is a very jolly
child who loves playing with his friends, but who knows that one day he
will become a slave. His life takes a drastic turn when he becomes a victim of the Feudal Land Tenure System which was in practice in Bhutan till 1958. Many people living near the Indo-Bhutan border were victims of this system until it was abolished.

Directed by Vishal P. Chaliha