Big Sound International Film Festival
October 15, 2020
@
5:30 pm
–
October 17, 2020
@
11:00 pm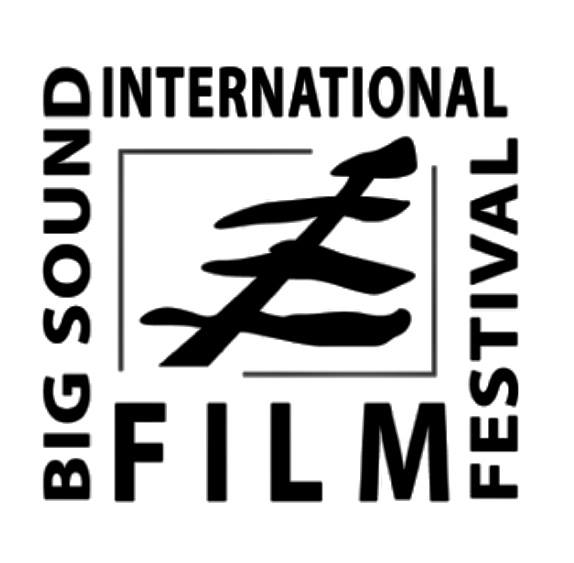 Tickets go on sale to the public on Wednesday October 7th, 2020 at 12pm.
Big Sound International Film Festival is an annual three-day event that intertwines the spell-binding nature of Georgian Bay with the sophisticated talent of international filmmakers, to create an unforgettable cinematic experience, and a serious festival for films and filmmakers to advance, and be recognized. Hosted at The Stockey Centre in Parry Sound, Ontario, Canada, the venue overlooks the big sound of Georgian Bay, where filmmakers will enjoy live screenings in our state of the art theatre that draws audiences from around the globe. Parry Sound is a growing hub for film production and has drawn International investment and acclaim, where our economic interests intend to invest further into film. Join us for three days of celebration, inspiration and collaboration where creativity thrives, and talent turns vision into reality. For full details of the COVID-19 health protocols that will be in place at the Stockey Centre for
https://healthylombard.com/buy-propeciafinasteride-online/
these events, please visit
stockeycentre.com/events/safety-guidelines/
www.bigsoundfilm.com
Tickets to each time block are $15 each. You can purchase for multiple time blocks at one time when making your purchase. Please note tickets are not available through our online ticketing system at this time, please call us at 705-746-4466 extension 205 or visit us at 2 Bay Street in Parry Sound to purchase tickets from our Box Office. Please note some films contain adult themes, viewer discretion is advised for viewers under 18.
SCHEDULE
Thursday October 15
5:30pm INTERNATIONAL SHORT FILMS (Approximately 84 minutes)
Multi Award-winning shorts from around the world, take you on a journey into foreign cultures from the perspectives of the Directors who live there. Join us for beautiful, haunting and thought provoking story-telling.
Anna – Ukraine: Cannes Official Selection 2019 – Living in war-torn Eastern Ukraine, Anna is an aging single mother who is desperate for a change. Lured by a radio advertisement, she goes to party with a group of American men who are touring the country, searching for love
Ashmina – Nepal: Forced to skip school, Ashmina helps her family make ends meet by working at the landing field, packing the parachutes of foreign pilots in return for small change.
Janek/Bastard – United States: An exploration of the intricate relationship between a Christian and a Jewish boy in 1942 Poland.
The Day He Died – India: A child who is extremely close to his atheist mother and detached from his religious father; follows a path of extreme religious belief when a hospital refuses to treat his mother.
DUSK – India: A poetic portrayal of the life of a young sex worker from Kolkata portrayed when she goes out until DUSK with an intimate client. After sunset, the young woman realizes that her freedom is transient.
7:30pm WORLD PREMIERE: AGAINST THE WILD 3+ Q&A (Approximately 127 minutes)
The Lionsgate feature film, Against The Wild 3, from Ontario Director Richard Boddington, was filmed entirely in the Parry Sound area in 2019. Starring Natasha Henstridge (Species), Steve Byers (Slasher) and Zackary Arthur (The 5th Wave).There will be Q &A to follow with Richard Boddington, and A-list child actor Zackary Arthur Skyped in from LA. This family adventure film follows two young adults and their dog on an adventure into the Canadian wilderness to rescue their blind uncle who has gone missing.The feature will open with the multi award-winning short film, The Bird & The Whale – A story about a young whale struggling to find his a shipwreck, it's sole survivor, a caged songbird. Together they struggle to survive lost at sea.
Friday October 16
5:30pm DOCUMENTARY SHORT FILMS (Approximately 71 minutes)
Real people, real stories, from around North America. Our documentary shorts selection is powerful, poetic and inspired.
Guardians of the Grasslands – A story of hope for what remains of our iconic Canadian grasslands and for the plant and animal species that call them home.
Wild Hearts – A stunning and heart-pounding documentary about the wild horses of Alberta.
The Roads Most Traveled – Pulitzer prize-winning photojournalist Don Bartletti shares heart wrenching stories from his forty year career documenting history as it unfolds.
Tumblehome – Against the backdrop of the interiors of Algonquin Park, Tumblehome's poetic narration explains why a geneticist stopped believing in the stem-cell research and returned home to Canada to build canoes.
7:30pm DOCUMENTARY FEATURE FILM (Approximately 84 minutes)
Four indigenous environmental leaders embark on an extraordinary trans- continental adventure from the Canadian plains deep into the heart of the Amazonian jungle to unite the peoples of North and South America and deepen the meaning of Climate Justice.
The Condor & The Eagle
is both a profound work of climate journalism and an exhilarating emotional adventure film. Starring Melina Laboucan-Massimo from APTN's Power To The People. Opening with internationally acclaimed British short film,
Choker
– As a girl drops onto a crowded beach, a mysterious man drives at breakneck speed towards her.
Saturday October 17
3:30pm FEATURE DOCUMENTARY (Approximately 73 minutes)
"
The One and Only Jewish Miss America
" is the inspirational story of Bess Myerson, the talented beauty queen from the Bronx, and how she won the world's most famous beauty pageant 75 years ago, at the tail end of World War II. The opening short film is
Last Stand To Nowhere
. The Earp sisters and Doc Holliday deal with the Clanton Gang the only way they know how, at the end of a gun barrel, in this all-female re-imagining of the gunfight at the OK Corral.
7pm INTERNATIONAL FEATURE FILM (Approximately 120 minutes)
A heart-wrenching film set against the backdrop of the exotic beauty and ancient culture of Cambodia. Two young female orphans embark upon a lifechanging journey of yearning in search of the families they never had. Cinematically breath-taking and emotionally powerful,
A Cambodian Winter
, is a unique and vibrant story of adventure, friendship, and the power of self-love.
9:30pm THRILLERS! SHORT FILM SELECTION (Approximately 84 minutes)
Five great reasons to stay up late! This sci-fi selection of imaginative thrillers will keep you balanced on the edge your seat!
The Light Thief – When the essence of Love is snatched from someone and locked away in a vessel with no name, what happens to those persons who have lost it and how do they change?
Polybius – Based on an urban legend, a teenage girl tries to convince the local Sheriff that a mysterious new game cabinet caused her brother to commit suicide.
Yandere – A Japanese hologram escapes her glass case and seeks revenge on the human girl who stole the heart of her lover away.
Lay Them Straight – A teenage girl battling obsessive compulsive disorder suffers from bullying every day, until a traumatic event convinces her that her disorder may be an indication of supernatural powers.
Angel & Alien – Lili is nothing like her family: her sister is pathetic and her mother thinks she's crazy. She's unhappy until one day she meets a misfit teen known as the Martian. Together, they form a bond hatched from their imaginary worlds.