Film at The Stockey: First We Eat
November 3, 2022
@
7:00 pm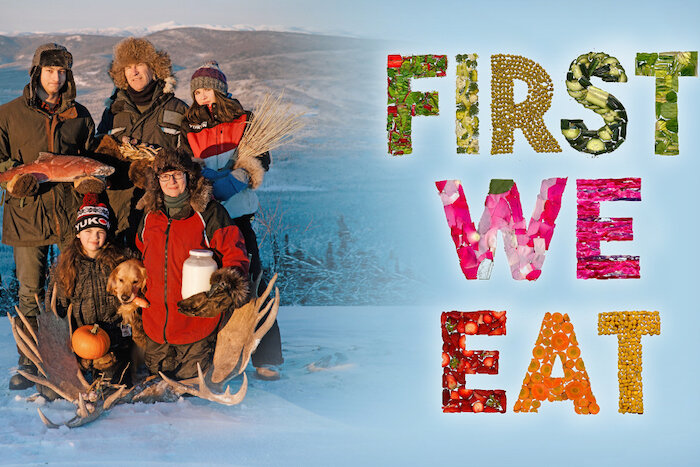 Join us for this second back-by-popular-demand screening of former Parry Sound resident Suzanne Crocker's film First We Eat!
Putting food sovereignty to the test in the far North of Canada – filmmaker Suzanne Crocker (raised in Parry Sound), living just 300 km from the Arctic Circle, removes absolutely all grocery store food from her house. For one year, she feeds her family of five, only food that can be hunted, fished, gathered, grown or raised around her community of Dawson City, Yukon on the traditional territory of the Tr'ondëk Hwëch'in. Add three skeptical teenagers, one reluctant husband, no salt, no caffeine, no sugar and -40 temperatures. Ultimately the story becomes a celebration of community and the surprising bounty of food that even a tiny community in the far North can provide.
We will be joined by Suzanne Crocker following the film for a Q&A session.
Tickets are $12 each.
Tickets can also be purchased during our business hours by calling our Box Office at 705-746-4466 extension 205 or visiting us at 2 Bay Street, Parry Sound.