Film at the Stockey: Fried Green Tomatoes
September 23, 2021
@
7:00 pm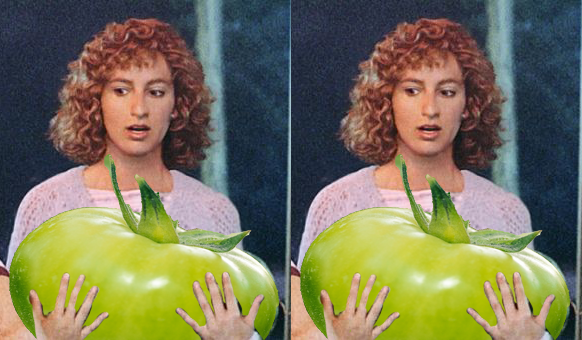 "Nobody puts Fried Green Tomatoes in a corner." Part of our "Dirty Green Tomatoes" series, featuring Dirty Dancing on September 9th and Fried Green Tomatoes on September 23rd.
Enjoy a night out at The Stockey Centre with a Fried Green Tomatoes themed night! Tickets go on sale Wednesday September 1st at 10am.
The film tells the story of a housewife who, unhappy with her life, befriends an elderly lady in a nursing home and is enthralled by the tales she tells of people she used to know.
For full details of the COVID-19 health protocols that will be in place at the Stockey Centre for this event, please visit our Safety Guidelines page.
Tickets are available for purchase online, in-person and over the phone at (705) 746-4466.  For groups larger than 2 people or single tickets, please contact us in-person or over the phone, online sales are available for groups of 2 at this time as we observe capacity and distancing protocols.
Effective September 22nd, 2021, the Stockey Centre will be required to have a Vaccine Certificate Protocol in place for all events occurring at the Stockey Centre, as per the Province of Ontario's Proof of Vaccination Mandate. This event will fall under the Proof of Vaccination Mandate. The protocol is attached for your consideration: The Charles W. Stockey Centre's Vaccine Certificate Protocol [PDF]. We are required to check your Vaccination Receipt along with Proof of Identity when you arrive at the facility.