Film at The Stockey: King Richard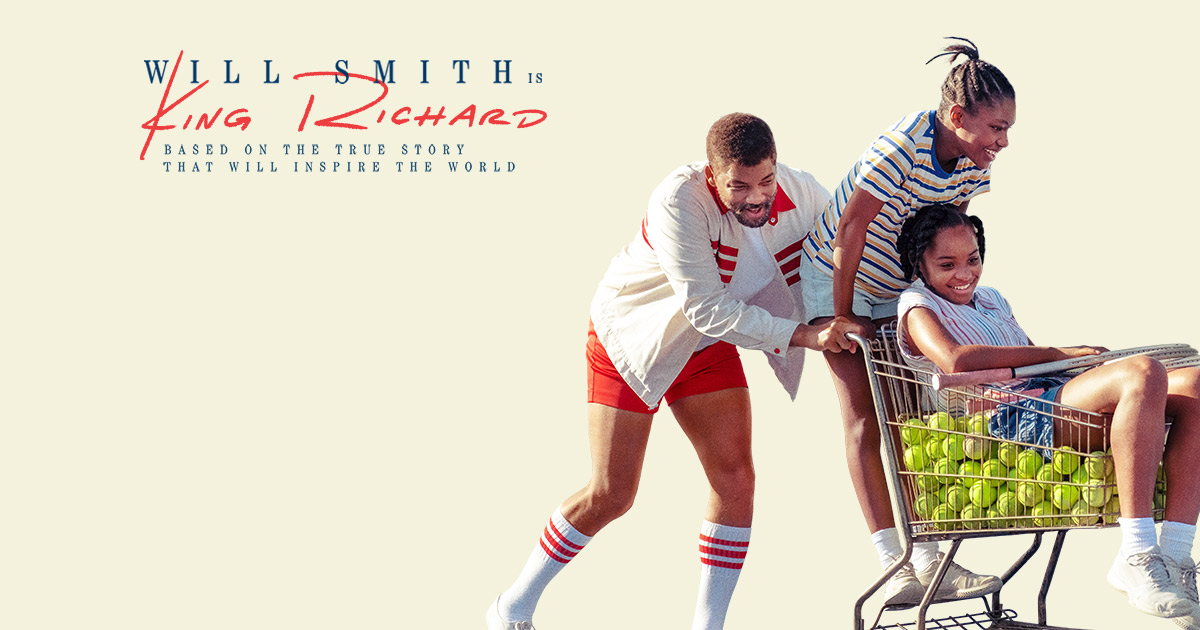 Armed with a clear vision and a brazen 78-page plan, Richard Williams is determined to write his daughters, Venus and Serena, into history. Training on Compton, California's neglected tennis courts–rain or shine–the girls are shaped by their father's unyielding commitment and their mother's balanced perspective and keen intuition, defying the seemingly insurmountable odds and prevailing expectations laid before them. Based on the true story that will inspire the world, "King Richard" follows the uplifting journey of a family whose unwavering resolve and unconditional belief ultimately delivers two of the world's greatest sports legends. This film is rated PG-13.
Nominated for Best Picture, Best Actor – Will Smith, Best Supporting Actress – Aunjanue Ellis, Best Original Screenplay, Best Film Editing, and Best Original Song at the 94th Academy Awards.
Tickets are $12 each.
For full details of the COVID-19 health protocols that will be in place at The Stockey Centre for this event, please visit our Safety Guidelines page. Please note this page is regularly updated to reflect current Ontario Public Health Measures.