Film at The Stockey: Portraits From A Fire
February 24, 2022
@
7:00 pm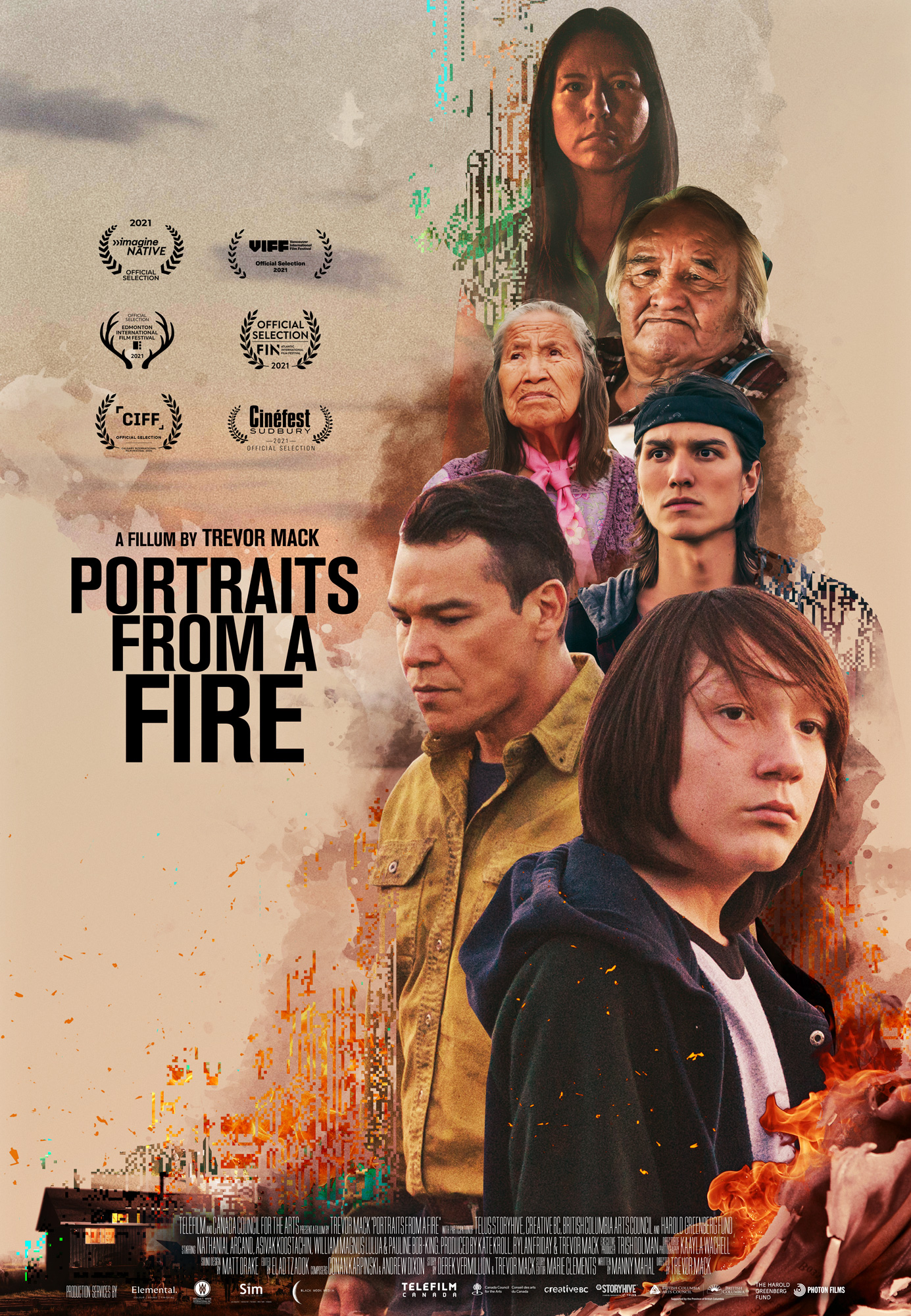 Portraits From A Fire is a coming-of-age film that follows Tyler, an eccentric and lonely teenager who spends his days filmmaking, vlogging his Indigenous community, and hanging out with his grandparents. His father, Gord, is physically present but remains emotionally absent from Tyler's life for reasons Tyler cannot understand.
That is until he meets Aaron, a mysterious, charismatic, and influential figure who encourages Tyler to showcase his most personal film about his mother's disappearance to the community, leading to a reckoning between past and future, life and death, and father and son.
The film follows Tyler's journey to heal the wounds of the past by opening them once again. And by finding the courage to face the fear of the unknown, he weaves together the strong sacred bonds of family through both living and ancestral realms.
This film is not yet rated.
Tickets are $12 each.
For full details of the COVID-19 health protocols that will be in place at the Stockey Centre for this event, please visit our Safety Guidelines page.
Effective September 22nd, 2021, the Stockey Centre is required to have a Vaccine Certificate Protocol in place for all events occurring at the Stockey Centre, as per the Province of Ontario's Proof of Vaccination Mandate. The protocol is attached for your consideration: The Charles W. Stockey Centre's Vaccine Certificate Protocol [PDF]. We are required to check your Vaccination Receipt along with Proof of Identity when you arrive at the facility.