Film at The Stockey: The Son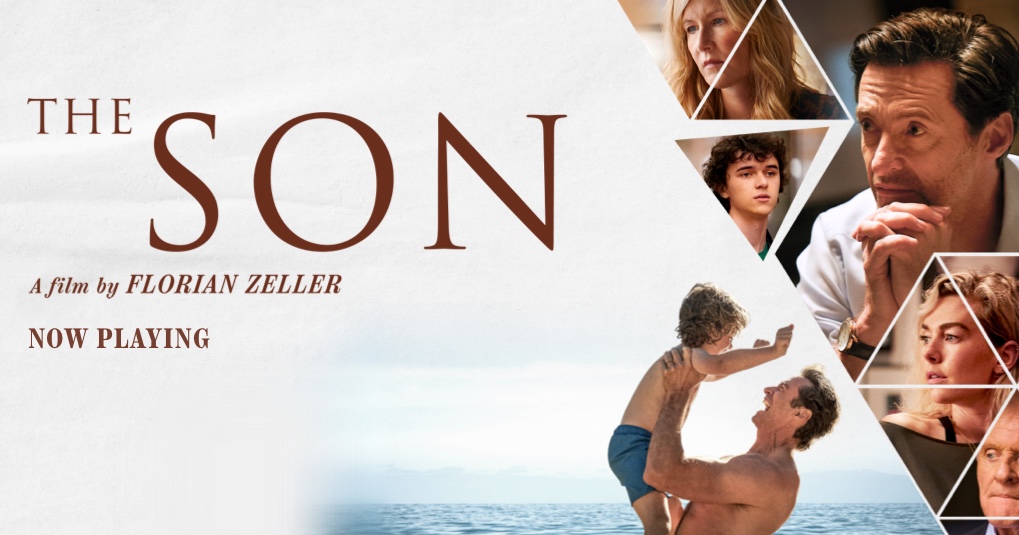 A cautionary tale that follows a family as it struggles to reunite after falling apart. THE SON centers on Peter (Hugh Jackman), whose hectic life with his infant and new partner Beth (Vanessa Kirby) is upended when his ex-wife Kate (Laura Dern) appears at his door to discuss their son Nicholas (Zen McGrath), who is now a teenager. The young man has been missing school for months and is deeply troubled. Peter strives to take care of Nicholas as he would have wanted his own father (Anthony Hopkins) to have taken care of him while juggling his and Beth's new son, and at work an offer of a dream position in Washington. However, by reaching for the past to correct its mistakes, he loses sight of how to hold onto Nicholas in the present.
Tickets are $12 each. This film is rated PG-13 for mature thematic content involving suicide and strong language.
Don't miss out on our new Film at The Stockey Membership program! Tickets and memberships can also be purchased during our business hours by calling our Box Office at 705-746-4466 extension 405 or visiting us at 2 Bay Street, Parry Sound.
FILM AT THE STOCKEY MEMBERSHIP BENEFITS & DETAILS:
While regular Film at The Stockey Centre nights are priced at $12 per ticket, you'll only pay $10 for your personal ticket.
One complimentary bag of popcorn per film.
One complimentary soft drink or water per film (alcoholic drinks are not included in this offer, but can still be purchased at film events at our bar).
A laminated membership card.
Memberships last for one year from the date purchased.
One membership per person.