Maawnjitaadaa Jiigibiig – Let's Meet By The Water
September 9, 2022
@
12:00 pm
–
10:00 pm
Presented by the Parry Sound Friendship Centre.
Schedule:
Starting at 12pm and lasting for the duration of the event, Indigenous Crafters will be set up at The Stockey Centre.
---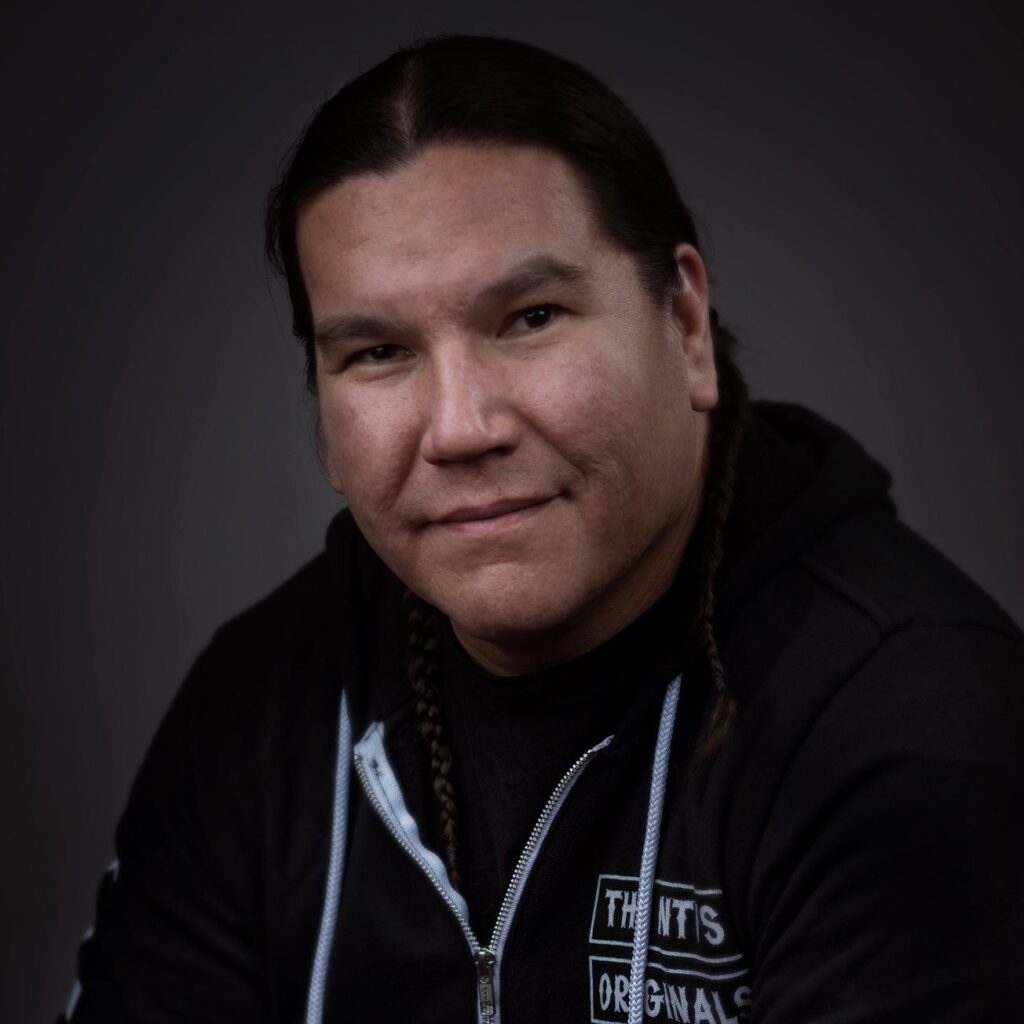 WAUBGESHIG RICE – The Stockey Centre's Bayside Patio at 12:30pm (first come, first serve, by donation)
Waubgeshig Rice is an author and journalist originally from Wasauksing First Nation. His first short story collection, Midnight Sweatlodge, was inspired by his experiences growing up in an Anishinaabe community, and won an Independent Publishers Book Award in 2012. His debut novel, Legacy, followed in 2014. A French translation was published in 2017. His latest novel, Moon of the Crusted Snow, was released in October 2018 and became a national bestseller.
Waub got his first taste of journalism in 1996 as an exchange student in Germany, writing articles about being an Anishinaabe teen in a foreign country for newspapers back in Canada. He graduated from Ryerson University's journalism program in 2002. He's worked in a variety of news media since, reporting for CBC News for the bulk of his career. In 2014, he received the Anishinabek Nation's Debwewin Citation for excellence in First Nation Storytelling. His most recently role was host of Up North, CBC Radio's afternoon show for northern Ontario. He left CBC in May 2020 to focus on his literary career.
His proudest roles are as dad to Jiikwis and Ayaabehns and husband to Sarah. The family splits its time between Sudbury and Wasauksing.
---
KELLY BROWNBILL – The Stockey Centre's Bayside Patio at 2:30pm (first come, first serve, by donation)
Kelly Brownbill's spirit name, Wabunnoongakekwe, means Woman Who Comes from the East and she is proud to be Waabizhashi Dodem, Marten Clan. She is a member of the Flat Bay community of the Mi'kmaq Nation in Newfoundland, and of the Three Fires Midewiwin Lodge.
As an educator on Indigenous issues, she has conducted countless cultural awareness training sessions across a broad range of service sectors including key staff from both the provincial and federal governments. She guides organizations in forging more respectful and equitable relationships with Indigenous communities and agencies. For 10 years she filled the role of peer referral agent for Canada's largest single site employer of Indigenous people. She has also worked with Indigenous communities, both on and off reserve, to develop healthy agency models and to further develop counselling skills with Indigenous clients.
Kelly has twice published Indigenous perspectives in peer-reviewed publications on workplace wellness and addiction and is the Senior Editor and Cultural Advisor for 4 Canoes, a periodical series of books showcasing individual Nations around Turtle Island and Canoe Kids, a series of culturally inspired children's books. She is also proud to be the Auntie-in-Residence for Young People's Theatre in Toronto.
---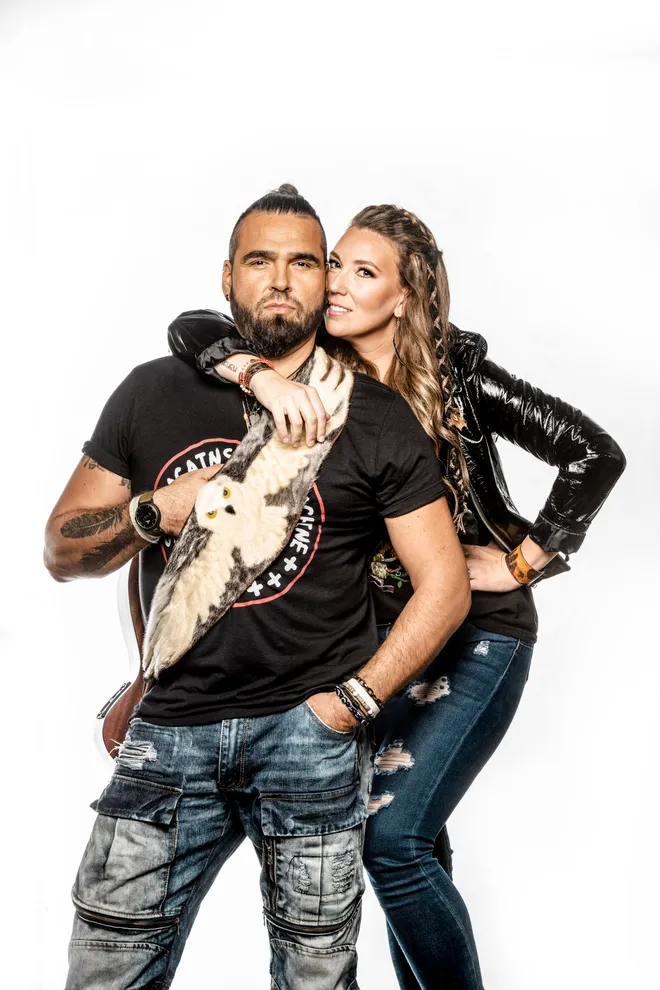 TWIN FLAMES – The Stockey Centre's Performance Hall at 7:30pm (Tickets are $31.20 + HST each)
Indie rock, synth rock, and folk-pop are just a few of the ways critics have tried to label the music of Twin Flames. It isn't an easy task and really, labels only serve the needs of those who choose to employ them. From the beginning, husband and wife duo Chelsey June and Jaaji have chosen to let their music speak for itself. And when considered alongside the nearly 30 various music awards and nominations they have accumulated over the past six years as Twin Flames, it is obvious they have something special going on.

Chelsey June, métis (Algonquin Cree heritage) from Ottawa, and Jaaji, Inuk and Mohawk from Nunavik and Kahnawake, are part of an Indigenous renaissance. Their cultural backgrounds span Canada's geography and their songs, delivered through a mix of English, French and Inuktitut, have helped them earn a unique place among contemporary music makers from coast to coast. Their humour on stage is often unexpected and a welcome comedic relief when discussing darker issues, combined with impeccable storytelling Twin Flames allows audiences to feel a truly human connection.

Twin Flames Build bridges across cultures, continents, and styles and are long celebrated for their sonic landscapes spanning Canada and the Arctic. Twin Flames, brings together a richness of personal history and musical experience, 2x Canadian Folk Music Award recipients for Aboriginal Songwriters of the year and 3x Native American Music Award winners and most recently 3X Winners for the Inaugural Summer Solstice Indigenous Music Awards. Their songs tell stories of courage and survival. A beloved powerhouse with 30 Music award Nominations and having played more than 1000+ shows throughout Canada, Greenland, the United States, Australia and France they are well on their way to becoming a Canadian household name. Using unique sounds, Indigenous Spirit flutes, traditional drums and western instruments, synthesizing harmonies, they offer a truly unique experience. Before combining their talents under the title of Twin Flames, Chelsey June and Jaaji had their own respective award-winning and nominated careers; they met on-set during the filming of APTN's TAM (Talent Autochtones Musical) in 2014.
Tickets can also be purchased during our business hours by calling our Box Office at 705-746-4466 extension 205 or visiting us at 2 Bay Street, Parry Sound.