Parry Sound Singers: New Beginnings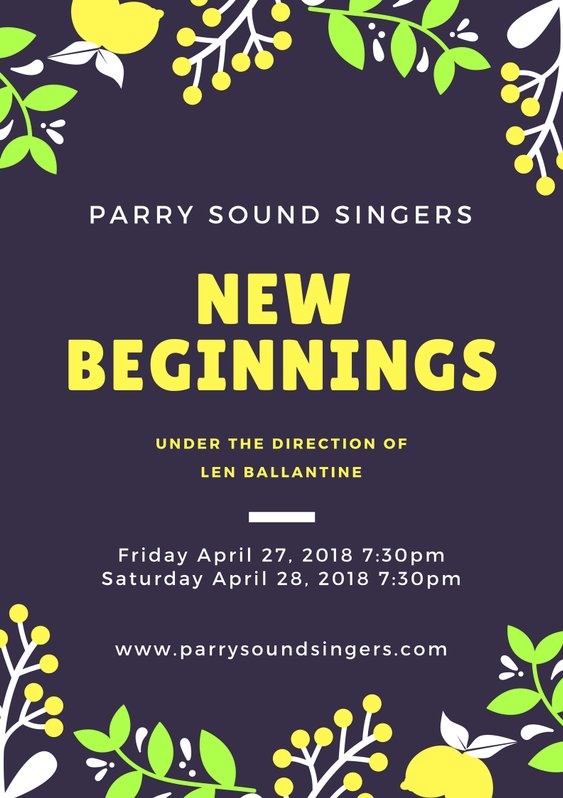 Parry Sound Singers present their 11th spring show at the Stockey Centre. The choir has a new director, Len Ballantine – an accomplished arranger, composer and choral specialist – so the show is appropriately titled "New Beginnings". Life is full of new beginnings, (new love, new baby, new friendships, new surroundings, new career) and the Singers, with the able accompaniment of Theresa Beninger and small groups within the choir will celebrate, in song, some of these themes.
"New Beginnings" will be presented Friday April 27 and Saturday April 28, both at 7:30 pm at the Stockey Centre.
Adults $25, children $10.