Ribfest Bands on the Bay: Terry Little and the Rhythm Boys
July 1, 2023
@
1:00 pm
–
3:00 pm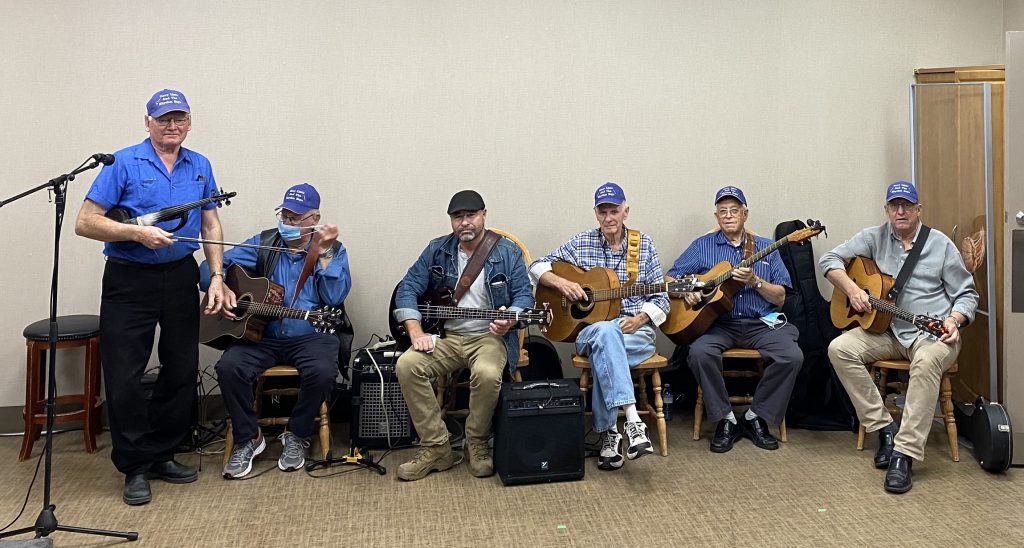 Visit us at (https://stockeycentre.com/event/ribfest-2023/) for the full schedule for our Three Day Ribfest Parry Sound and Canada Day Celebrations from June 30th to July 2nd!
Join us for a free concert at The Stockey Centre as a part of Ribfest Parry Sound!
About The Band:
Old time fiddling, country singing, square dancing, harmonica, and banjo playing!
Terry Little and The Rhythm Boys have played music for Cruise Ships (including the Pearl Mist and Victory 2 out of Chicago) for four summers. The band has played at The Annual Autumn Fiddle Fest for thirteen years at The Charles W. Stockey Centre and have played for local long-term care homes and local fairs for many years.
Terry Little himself has played Fiddle all his life. He's competed at many fiddle contests throughout Ontario and has won many awards (including The Parry Sound District Fiddle Championship) and was inducted into The Northern Ontario Country Music Association in Sault St. Marie. He started playing the fiddle for square dances sixty-four years ago and has two albums with some of his own compositions. He has conducted The Autumn Fiddle Fest each year at The Stockey Centre and brought many top-notch fiddlers and step dancers to the event. He was named to the Order of Parry Sound for enriching the lives of people in the Parry Sound District.