Ron Sexsmith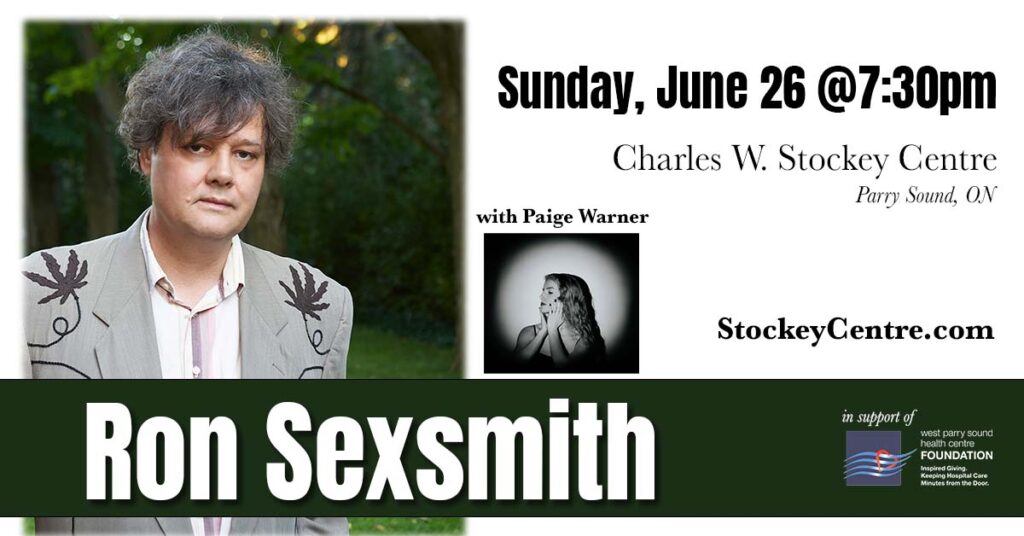 At 56, Canada's foremost well-heeled troubadour has made a most unlikely discovery: domestic bliss. All it took, it turns out, was leaving the city he loved.
Following 30 years as an emblem of Toronto's west end, Ron Sexsmith reluctantly uprooted to the serene hamlet of Stratford, Ontario, and the melodic, playful, theatrically vivacious Hermitage came gushing out.
Hermitage is the first album on which he played nearly all the instruments, an idea he credits to producer and longtime drummer Don Kerr. "Don said 'Why don't you make one of those sort of Paul McCartney-type records?' and it's like a light bulb went on over my head," he says. "That had never occurred to me."
The result is the songwriter's most self-assured collection, still charmingly subtle yet increasingly full of musical vigor, as on "Chateau Mermaid," an ode to his own Stratford Graceland, or the surprisingly hopeful "Small Minded World," (originally penned for the Addams Family film), in which Sexsmith croons, Oh now don't feel blue 'cos they don't get you, you'll win this small minded world.
"I think it's a very upbeat album, lyrically," he confirms. "It's reflective of the sort of peacefulness that I'd recently felt. I'm getting more comfortable in my own skin."
Tickets are:
Orchestra – $55.00
Mezzanine – $49.00
Balcony – $49.00
Opening Act: Paige Warner
With an evocative voice that captivates her audience, Paige Warner creates music that sits between R&B and singer-songwriter with soul-inspired vocal licks layered on catchy hooks and rhythms. Her debut EP, 'Revealed', launched her independent career. With over 59,000 combined listens on Spotify alone, Paige's recent singles have drawn love from media and listeners alike. Paige Warner's voice is often what draws people in. However, she is skilled with more than just her voice, regularly accompanying herself with piano, guitar, or inviting her backup band to the stage. Paige has plans to continue creating relatable songs and holding intimate concerts. For more information, visit paigewarner.ca.
For full details of the COVID-19 health protocols that will be in place at The Stockey Centre for this event, please visit our Safety Guidelines page. Please note this page is regularly updated to reflect current Ontario Public Health Measures.