Splash'N Boots – You, Me and the Sea Tour!
September 16, 2019 @ 5:30 pm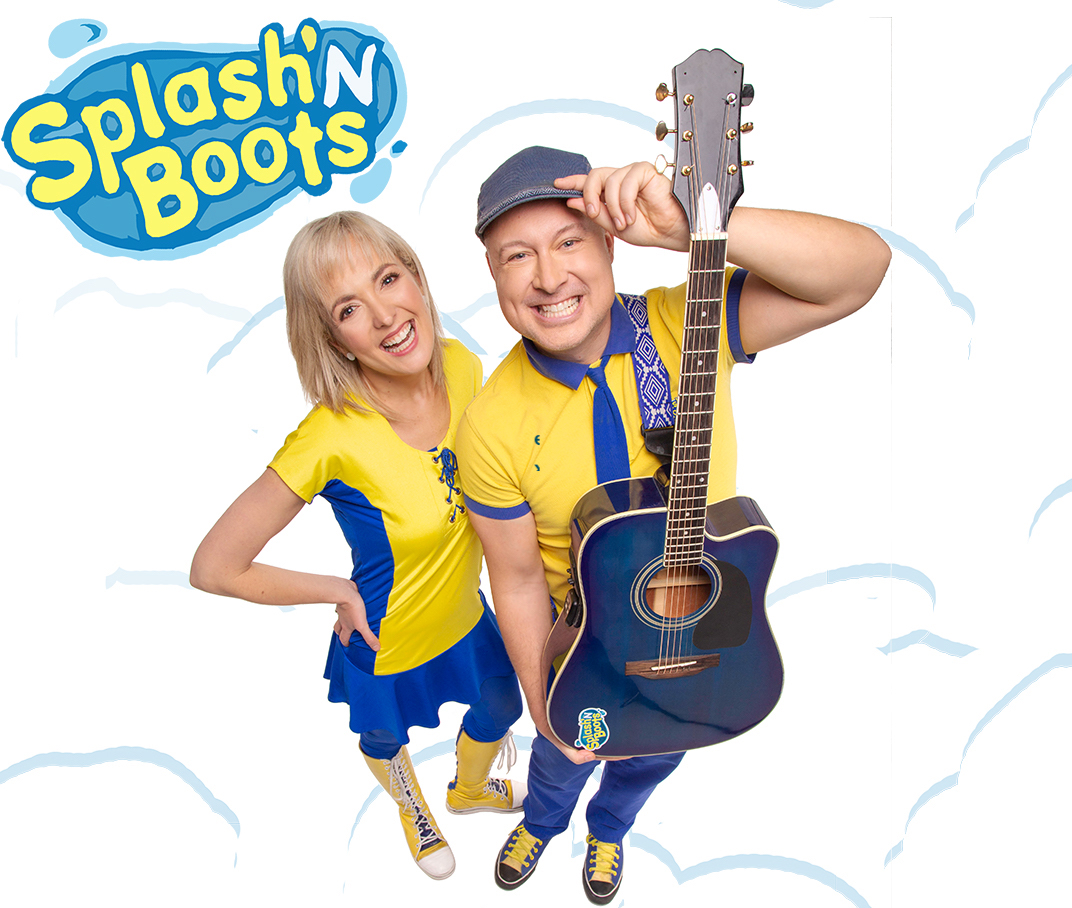 You, Me and the Sea Tour – Splash'N Boots LIVE in Concert!
Parry Sound, put your dancing BOOTS on – Splash'N Boots are coming back to  with their biggest yellow and blue kitchen party yet!
Splash'N Boots' JUNO-award winning album, "You, Me and the Sea" was inspired by the sounds of kitchen parties, classic storytelling and of course the undeniable spirit of Canada's East Coast!
The Big Yellow Boot Family are bringing an all-new live show full of those Little Big Moments – moments of dance, laughter, connection, and most importantly, LOVE!!
Appearing daily in over 8.5 million homes across Canada with their number one TV show, "The Big Yellow Boot", Splash'N Boots have inspired an international community of families who connect through music. What began as a university class project, the duo's dream of creating authentic entertainment for families with music and performance has led them to over 3300 live performances, multiple JUNO nominations, three Canadian Children's Group of the Year Awards (Canadian INDIE Awards), as well as writing and starring in over 100 episodes of their original TV show, broadcast daily on Kidoodle, Treehouse TV and Disney Jr. Canada – Canada's top Children's Networks.
Splash'N Boots have released thirteen award-winning albums and have received six consecutive JUNO Nominations for Children's Album of the Year from 2014-2019. For their newest album You, Me and The Sea, Splash'N Boots teamed up with much loved singer-songwriter Alan Doyle (formerly of Great Big Sea). Infused with the essential elements of Newfoundland kitchen parties with a good dose of step dancing, fiddling and even a dreamy bedtime waltz, the record breathes new life into the lessons and love songs that Splash'N Boots have been singing for children and their families for many years.
Splash'N Boots creates family dance parties; it is a soundtrack to bedtimes, mealtime and all moments in between. Splash'N Boots are committed to creating a fun environment in which families can connect and express themselves with music and play with their albums and live performances. The goal: to foster and encourage kind, loving empathetic humans who can express themselves and be strong and true to who they are.
Their interactive, spontaneous live performance and danceable music is a yellow and blue experience no family should miss out on!
Ticket pricing:
Adult – $24.95 + HST
Child – $18.95 + HST
Passes for a Meet & Greet with Splash'N Boots after the show will be sold at the merchandise table in the lobby before the performance, on a first come, first serve basis.