Steven Page
November 6, 2021
@
8:00 pm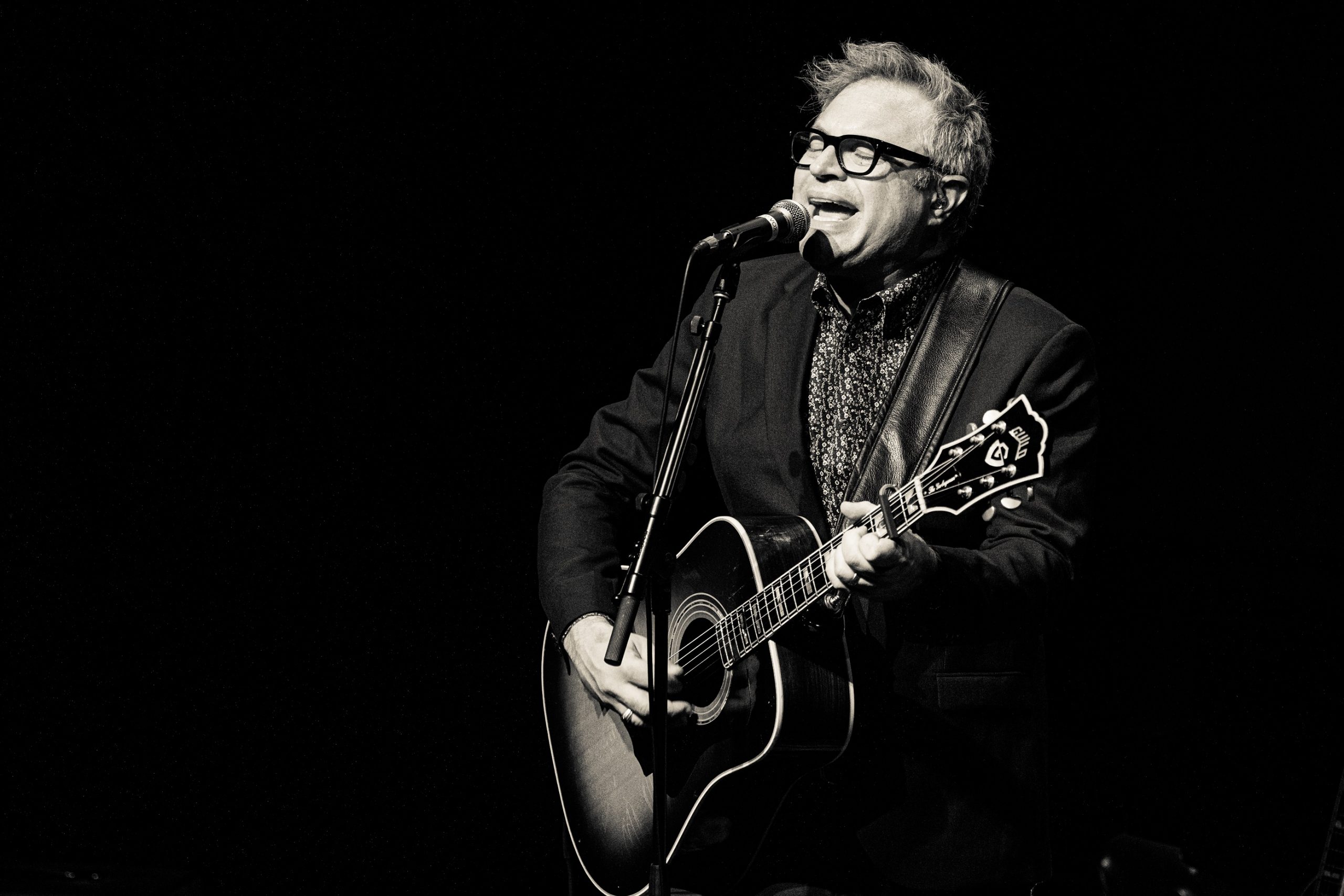 Recorded in Canada and upstate New York with longtime live bands Odds and The Original Six, and frequent collaborator Craig Northey, Discipline is Page's fifth solo album and the spiritual follow-up to 2016's Heal Thyself, Pt. I: Instinct. Musically the album funnels Page's love of 70s/80s radio-ready soul and R&B through the heady pop prism of David Byrne and Kevin Rowland with some 80s weirdness thrown in. Page was recently inducted into the Canadian Music Hall of Fame with his former band, the Barenaked Ladies. He has always been a prolific writer of words and hooks, but on Discipline they're delivered with such a clear-eyed confidence and purposeful vision that somehow it feels like an evolution, a breakthrough and a homecoming all at once. Page deploys existential heft, dystopian visions, savage humor and a killer horn section like a many-headed hydra with sights trained squarely on himself – and by extension the question of what it means to be an artist at all in a time like this.
"In our rock culture the three major times of political music-making were the late 60s, the punk movement in the 70s and then the late 80s, and there's a lot to learn from each," says Page, who as a Canadian citizen that has lived in the U.S. for more than five years, is currently unable to vote in either country. "On this album a lot of these songs are asking questions like, 'What are you giving away, and to what purpose? To make yourself feel better or look better? Or do you actually think you can inspire change?' I've watched lots of my peers going off on social media, but it's so brief, like picking fights in the air. I'd rather talk about it in music."
And talk he does – better than most of us. Throughout Discipline Page acts as a sort of shape-shifting Zelig, a melodious Dr. Who – freewheeling through time and space to pop in, poke fun, relive and reimagine key moments in music history, while also wading in some of the weightier socio-political waters of the last century, all as a way to ask new questions, prefigure new futures and try to make sense of right now.
Taking cues from the great soul anthems of the 70s, album-closer "Looking for the Light" finds Page ending things on a hopeful note – one stripped of the winking irony and irreverence that have become his signature. And whether it's a spiritual destination, or a promise of better times to come, it's clear that Page is headed somewhere he's never been before – and we're lucky to go along for the ride.
Tickets are $47.95 + HST each.
For full details of the COVID-19 health protocols that will be in place at the Stockey Centre for this event, please visit our Safety Guidelines page.
Effective September 22nd, 2021, the Stockey Centre is required to have a Vaccine Certificate Protocol in place for all events occurring at the Stockey Centre, as per the Province of Ontario's Proof of Vaccination Mandate. The protocol is attached for your consideration: The Charles W. Stockey Centre's Vaccine Certificate Protocol [PDF]. We are required to check your Vaccination Receipt along with Proof of Identity when you arrive at the facility.
*Please note, bar service and refreshments will not be available at this event.