The Third Annual Big Sound International Film Festival
July 13, 2022
@
5:30 pm
–
July 15, 2022
@
7:00 pm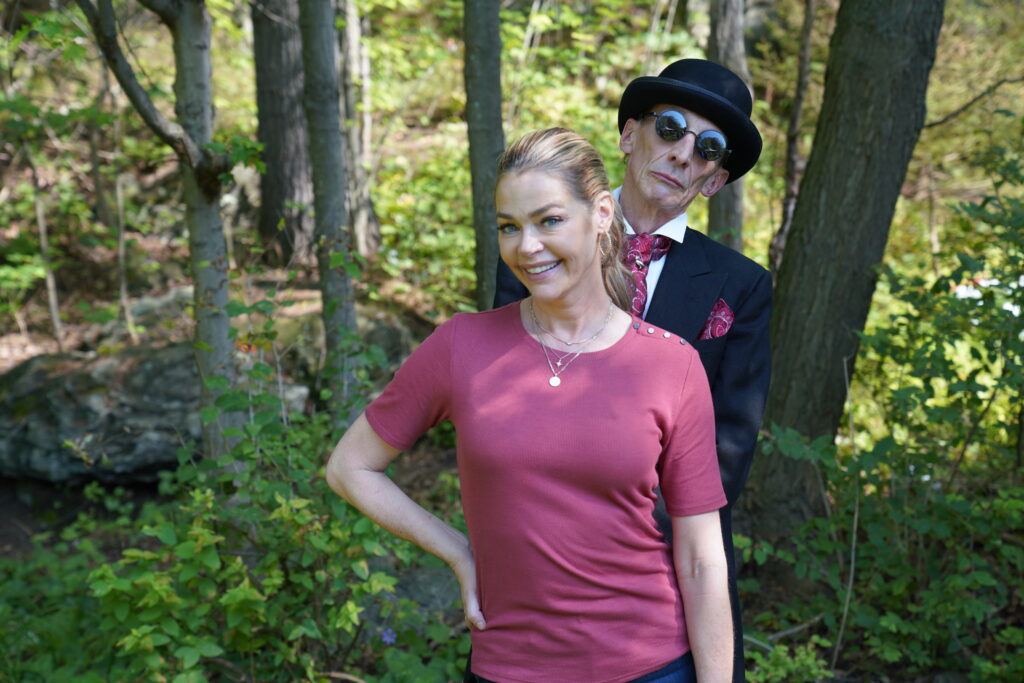 FEATURING THE WORLD PREMIER OF
WICKENSBURG
FRIDAY JULY 15TH AT 7PM
Featuring a Q&A with Director Richard Boddington
Filmed in Parry Sound and the West Parry Sound Area
Starring Denise Richards and Jensen Gering
A young teen boy and his mother move to the small town of Wickensburg. They soon discover that the town harbours a dark secret and it's a race against time to save the town from an evil industrialist. All the while being aided by the clues in a mystical book, & a strange local girl who leads the boy on an amazing adventure.
Followed by closing celebrations outside on the patio at the Stockey Centre with cast and crew! We encourage everyone to dress in their finest to celebrate this final event in this year's film festival!
FULL SCHEDULE:
Wednesday July 13th at 5:45pm – First We Eat
Featuring a Q&A with filmmaker Suzanne Crocker
Putting food sovereignty to the test in the far North of Canada – filmmaker Suzanne Crocker (raised in Parry Sound), living just 300 km from the Arctic Circle, removes absolutely all grocery store food from her house. For one year, she feeds her family of five, only food that can be hunted, fished, gathered, grown or raised around her community of Dawson City, Yukon on the traditional territory of the Tr'ondëk Hwëch'in. Add three skeptical teenagers, one reluctant husband, no salt, no caffeine, no sugar and -40 temperatures. Ultimately the story becomes a celebration of community and the surprising bounty of food that even a tiny community in the far North can provide.
---
Wednesday July 13th at 8:15pm – Savage Waters
A spell-binding nautical adventure into the unknown. A 19th century treasure-hunter's journal inspires a captivating journey to seek out and surf a mythical, never-ridden wave in some of the most remote and dangerous waters of the Atlantic Ocean. For renowned skipper, Matt Knight, sailing to unpredictable and uncharted regions is impossible to resist.
---
Thursday July 14th at 6:15pm – Short Films Mixer
A selection of the festival's best short films from around the world. A mix of comedy and drama.
Featuring:

The Red Bond
Queer Fish In God's Waiting Room
Feeling Fine
---
Thursday July 14th at 8:00pm – Wildlife Documentaries
The Witness Is A Whale
A detective story spanning 60 years and half the globe, The Witness Is a Whale documents the uncovering of an illegal killing of whales by the Soviet Union and Japan in the 1960's. Accompanied by descriptions of the successful recovery of many whale populations and our increasing scientific understanding of their importance in ocean ecosystems.
Gonarezhou: Return of the Rhino
Gonarezhou National Park, Zimbabwe has twice lost its black rhino population due to human intervention. In 2021, black rhino returned to the wilds of Gonarezhou. This is a story about hope, about the relationship between people and wilderness and about evaluating the worth of a wild landscape.
---
Friday July 15th at 2:30pm – Documentary Marathon
Above & Below
Tsherin Sherpa, devoted Tibetan Buddhist artist, trained by his father in the art of traditional Tibetan Buddhist painting, moves to San Francisco from Kathmandu and reinvents himself. In doing so, he skyrockets a career as a modern artist, and launches the next wave in Tibetan contemporary art.
Science Friction
Those TV documentaries you see, and the science experts they feature? Did you know that producers often deceptively edit them and twist their words, to make them say the opposite of what they actually said? Science Friction sets the record straight.
---
Friday July 15th at 5:15pm – Conservation Films
A must-see selection of award-winning conservations films from across the globe.
Featuring:

Dipsas Speaks
Pantaneiro
Our Food Table
Shoreline Socialites
The 100 Mile Jacket
---
Friday July 15th at 7:00pm – The World Premiere of Wickensburg!
See the beginning of this page for further information on this portion of the film festival.
---
Tickets: $15 per film screening per person.
Tickets can also be purchased during our business hours of Wednesday to Saturday from 10am to 5pm by calling our Box Office at 705-746-4466 extension 205 or visiting us at 2 Bay Street, Parry Sound.
The Big Sound International Film Festival is a three-day event that intertwines the spell-binding nature of Georgian Bay with the sophisticated talent of international filmmakers, to create an unforgettable cinematic experience, and a festival for films and filmmakers to advance, and be recognized.
Hosted by The Stockey Centre in Parry Sound the venue overlooks the big sound of Georgian Bay, where filmmakers will enjoy live screenings inside our state of the art theatre that draws audiences from around the globe.
Organized by filmmakers with filmmakers in mind, Big Sound creates an atmosphere of collaboration on new and existing projects with like-minded artists, entrepreneurs and experts from all areas of the film industry. It is a networking event with patio parties overlooking the water at sunset, on a lake that is a rare jewel of freshwater beauty. Let blue skies, and evening starlight soothe you while you build a network that can last a lifetime.
Join us for three days of celebration, inspiration and collaboration where creativity thrives, and talent turns vision into reality.