Whitehorse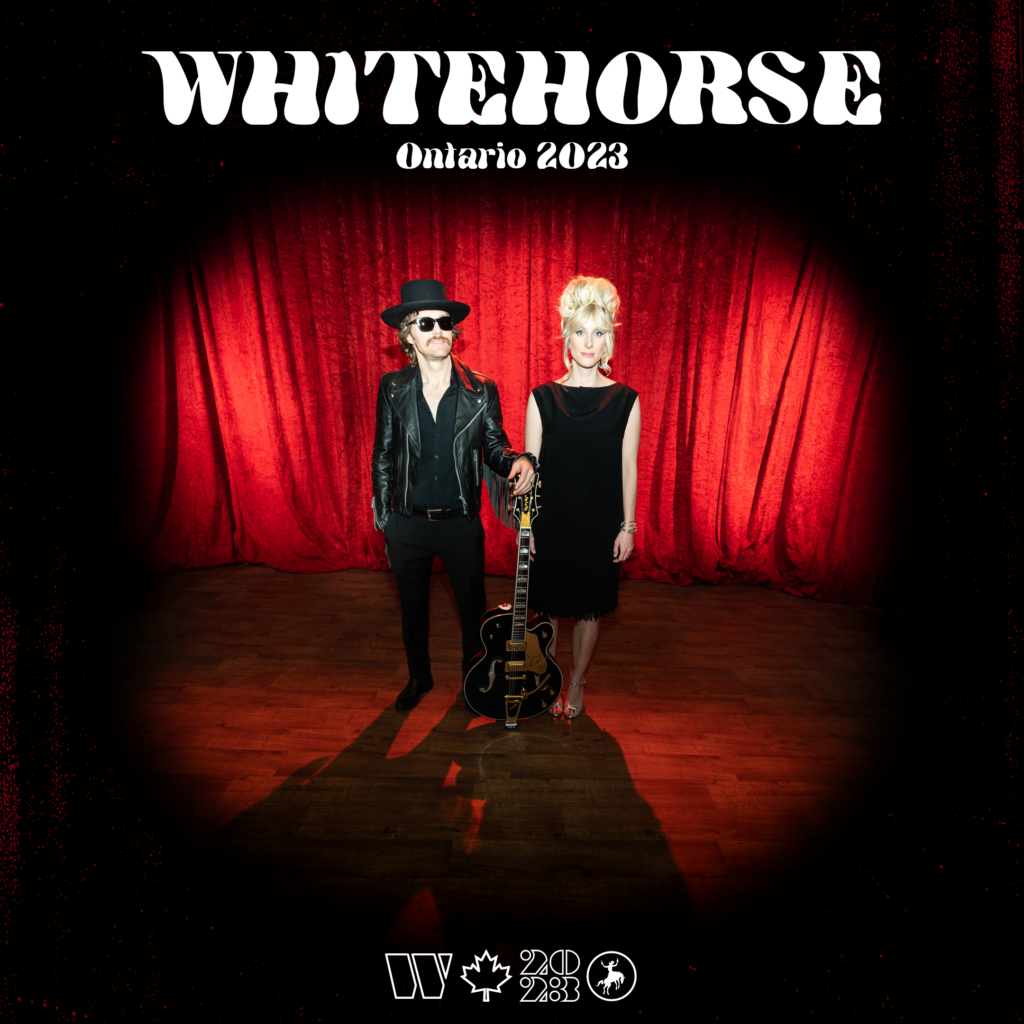 Whitehorse is the prolific partnership of Melissa McClelland and Luke Doucet. Uninhibited by expectation, boldly adventurous and categorically talented, Whitehorse's signature sound is always guitar-heavy, harmony-plentiful and lyrically deft.
With an expansive run of records that freely and thrillingly dip in psychedelic country, pop noir, squalling blues rock and celestial folk, Whitehorse have pushed their musical identity into new realms and sounds for over a decade. As attested by five consecutive JUNO Award nominations in many different genre categories, Whitehorse do a lot of things, and do them well.
On their new record, Whitehorse venture deeper into classic country music touchstones than ever before, a move that is both a homecoming and an evolution of their sound. I'm Not Crying, You're Crying is an immaculate collection of 70s country-inspired songs that showcase Whitehorse at their absolute best.
Tickets are $39.95 + HST.
Tickets go on sale on Friday December 9th at 10am to Stockey Members and to the general public on Wednesday December 14th at 10am.
To become a Stockey Member, you can visit us on our Membership page for more information and to purchase online, give us a call at 705-746-4466 extension 205, or visit us at 2 Bay Street, Parry Sound.
Tickets can also be purchased during our business hours by calling our Box Office at 705-746-4466 extension 205 or visiting us at 2 Bay Street, Parry Sound.