Bands on the Bay: Jessica Sevier
July 11, 2023
@
7:00 pm
–
9:00 pm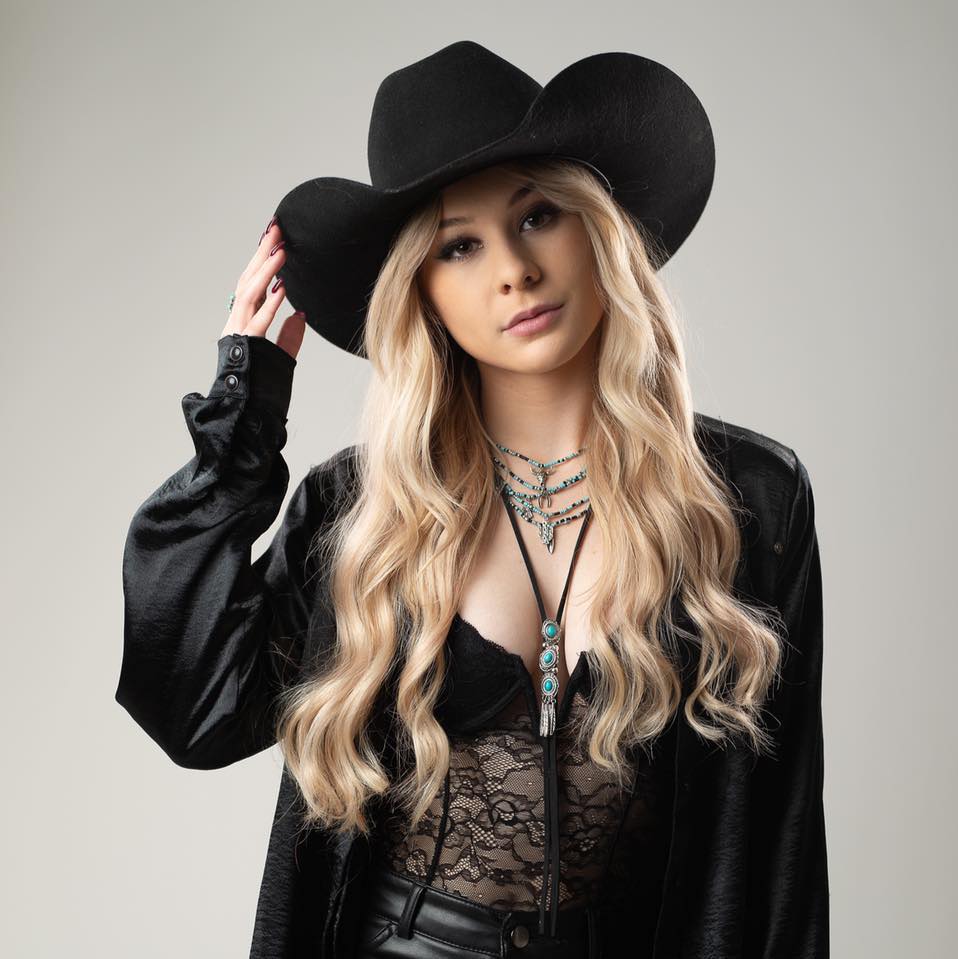 Domino's Pizza Parry Sound presents Bands on the Bay: Free Summer Concerts
A free concert overlooking the bay? This is The Thing To Do on a summer Tuesday evening! Performances are held outside on our bayside deck, or inside in case of rain from June to August. Domino's Pizza Parry Sound will be on-site selling pizza, accompanied by The Stockey Centre's licensed cash bar.
About Jessica:
Toronto born vocalist and multi-instrumentalist Jessica Sevier is an up and coming country music artist with lots of accomplishments under her belt. Sevier has released a few singles since her debut "Ghost of Tom" in 2019, with her music being collectively streamed over 1 million times. Sevier's success has gained the attention of some of Sony/ATV and Liz Rose Music's most talented writers, landing her single "Confetti". Recorded down in Nashville with Grady Saxman (Luke Combs, Tenille Arts) this record has been nothing but a success with gaining rotation on Canadian country radio as well as SiriusXM, and surpassing 400k streams since its release in March 2022. As well, "Confetti" reached the #1 spot on the Canadian Indie Country Radio Charts. Sevier's latest single "See You There" was also one recorded in Nashville with Grady Saxman, it is an upbeat heartbreak tune bound to resonate with young hearts. Since its release in summer 2022 "See You There" has charted on Canadian Radio as the 3rd most downloaded song on its first day as well as the 9th most active single from an independent artist. As well "See You There" played in rotation on 25 Canadian country stations.
Coming up for Sevier is another collaboration with the writers at Sony Music Publishing Nashville. "Legends of the Summer " is set to hit listeners May 19th, 2023. A nostalgic country-rock tune is perfect for summer and reminiscing on the memories of past relationships.
The integrity of Jessica's song writing has not gone unnoticed, as her original music gained her a spot to compete on the TV show The Shot: Remastered in 2020. As well, Sevier was a top 7 to watch at 2022 CMW (Canadian Music Week) Featured Artist/Performer, an Indie Week 2021 exhibitor and was chosen as one of the top 12 in the CNE Rising Star Competition 2020. Sevier has spent most of her career touring around Ontario playing notable downtown Toronto venues and music festivals. Most recently Sevier headlined the legendary Lee's Palace in Toronto.