Christmas Fiddle Show: Terry Little & The Rhythm Boys, with Special Guest 'The Tarvelles'
December 11, 2021
@
7:00 pm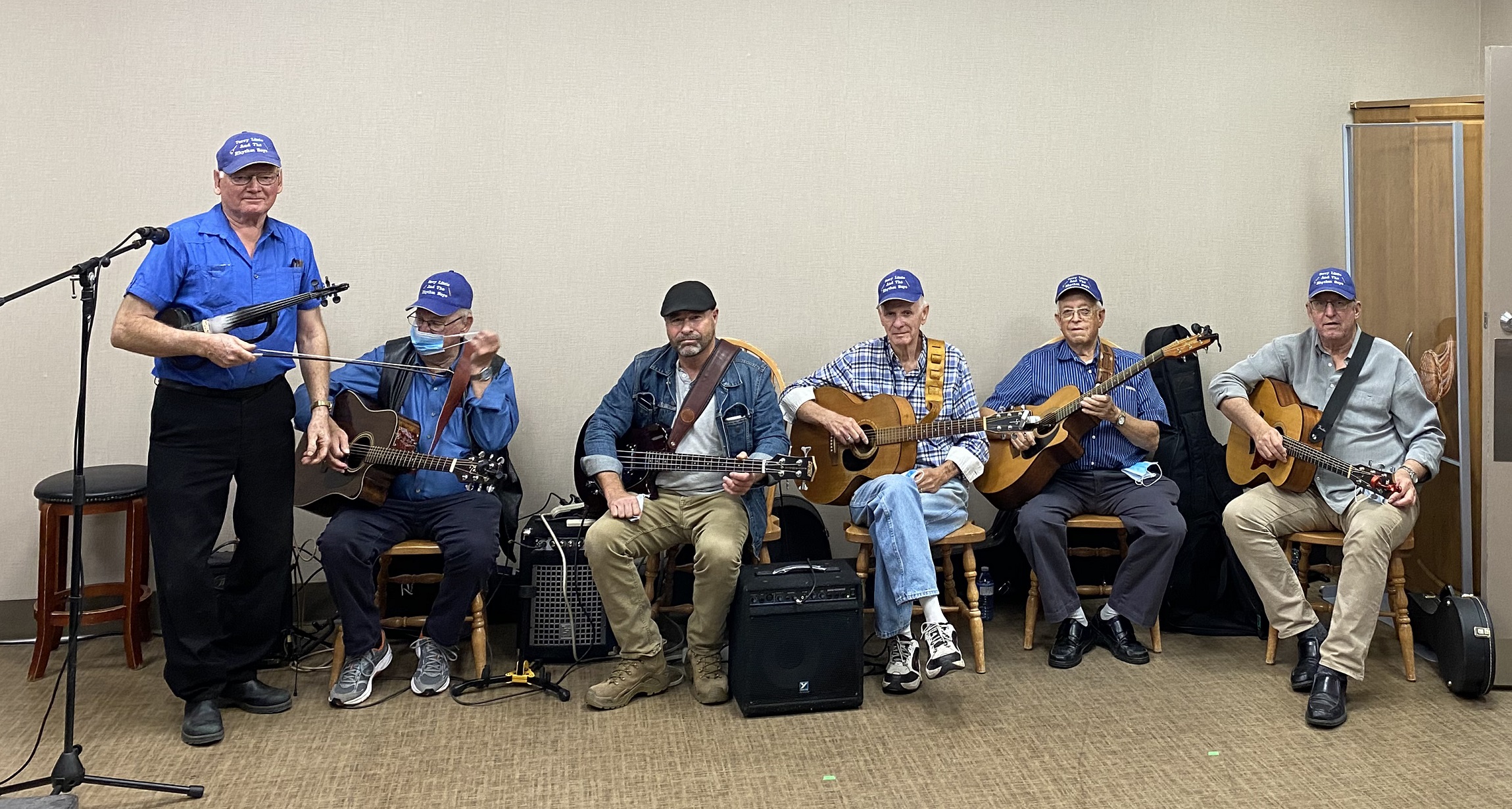 Join us for a holiday concert with Terry Little and The Rhythm Boys, with special Guests 'The Tarvelles'!
Sponsored by John & Donna McGill
Terry Little and The Rhythm Boys have played music for Cruise Ships (including the Pearl Mist and Victory 2 out of Chicago) for four summers. The band has played at The Annual Autumn Fiddle Fest for thirteen years at The Charles W. Stockey Centre and have played for local long-term care homes and local fairs for many years.
Terry Little himself has played Fiddle all his life. He's competed at many fiddle contests throughout Ontario and has won many awards (including The Parry Sound District Fiddle Championship) and was inducted into The Northern Ontario Country Music Association in Sault St. Marie. He started playing the fiddle for square dances sixty-four years ago and has two albums with some of his own compositions. He has conducted The Autumn Fiddle Fest each year at The Stockey Centre and brought many top-notch fiddlers and step dancers to the event. He was named to the Order of Parry Sound for enriching the lives of people in the Parry Sound District.
The Tarvelles consists of Paul and Melika Lemelin. Paul has won many first places at fiddling contests all across Ontario and beyond. He has won first many times in The Open Class Grand Master's in Canada. Melika plays piano and has played backup for fiddle contests across Ontario. She has won piano contests in both Ontario and in the U.S.A.
Tickets are $34.95 + HST each. Tickets go on sale on Wednesday November 3rd, 2021, at 11am.
For full details of the COVID-19 health protocols that will be in place at the Stockey Centre for this event, please visit our Safety Guidelines page.
Effective September 22nd, 2021, the Stockey Centre is required to have a Vaccine Certificate Protocol in place for all events occurring at the Stockey Centre, as per the Province of Ontario's Proof of Vaccination Mandate. The protocol is attached for your consideration: The Charles W. Stockey Centre's Vaccine Certificate Protocol [PDF]. We are required to check your Vaccination Receipt along with Proof of Identity when you arrive at the facility.