iskwē
December 15, 2021
@
7:00 pm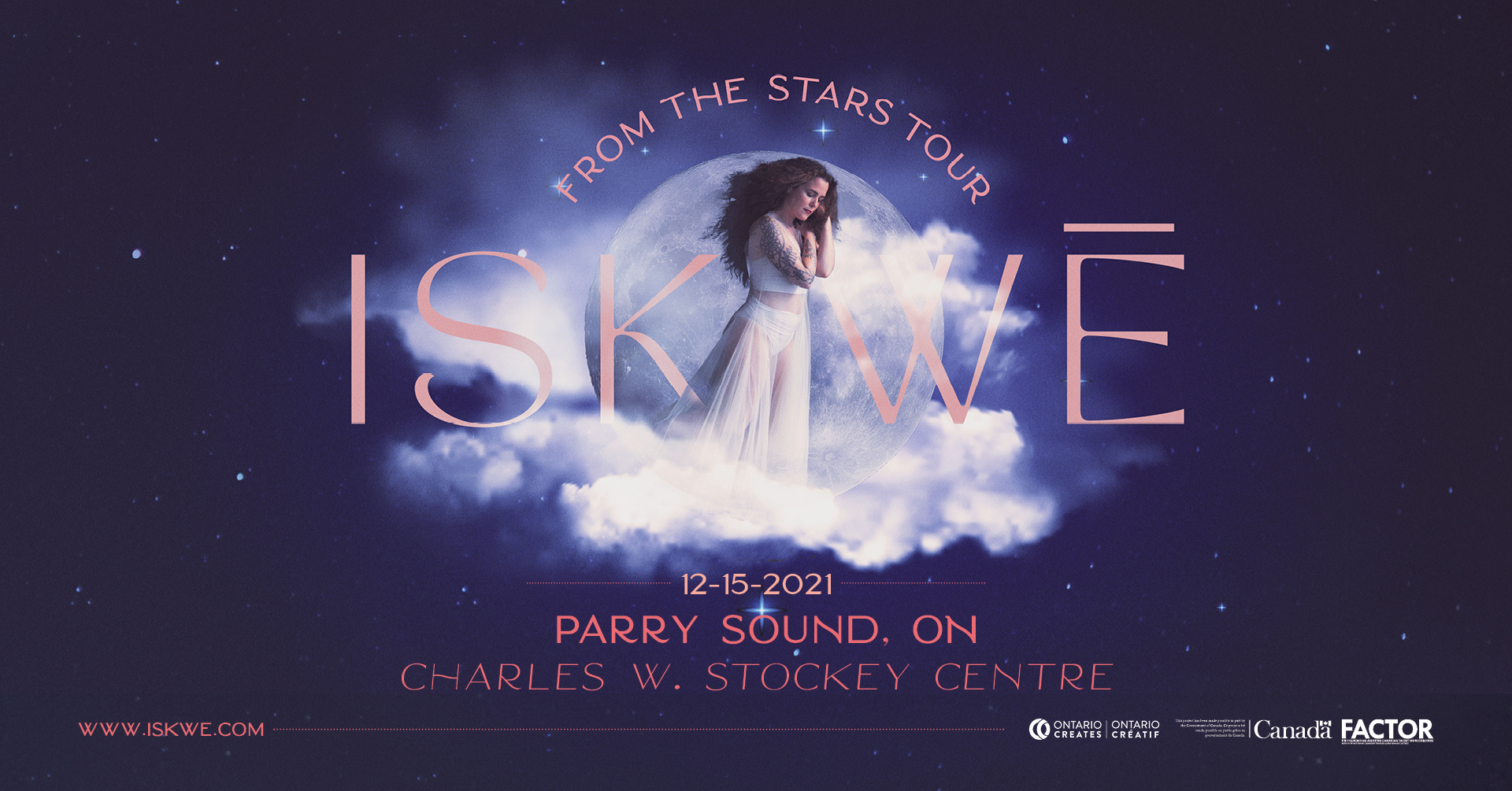 FROM THE STARS TOUR
atamiskâtowin. wâseskwan iskwew isiyihkâsow. kamâmak okihciwāw.
Hello. My name is iskwē. I come from the cree, I come from the Métis, and I come from Treaty One territory. But before all of this, I come from the stars (acākosīk).
In cree culture we are taught that we are the descendants of the star people, the ones who shared with us our knowledge and understanding, gave us fire, stories and teachings of maps of the sky. We are taught that we return to the sky when we are finished walking here on earth, and that when you look up to see a falling star, you're watching the coming and going of the star people, our ancestors.
Through my next tour, Come from the Stars, I will invite people to share with me the stories of my ancestors.
iskwē | ᐃᐢᑫᐧᐤ is, among many other things, a Juno-award winning artist – a creator and communicator of music and of movement, of pictures, poetry and prose. And through it all, she's a teller of stories that have impacted our past and will inform our future. Her music is a sonic exploration that not only blurs lines between sources and styles, but also between the actual and the ideal, the real and imagined. Her message is most impactful when delivered from the stage, where it's not uncommon for people to leave in entranced contemplation or even in tears. Her music merges with dance, multimedia, and more in a completely engulfing and cathartic experience – meant to bring people together and celebrate that which unites over that which divides us.
iskwē is Cree Métis from Treaty One Territory. She was born and raised in Winnipeg, Manitoba, Canada. She is an urban Indigenous two-spirited woman from the Red River Valley, the birthplace of the Métis Nation.
Presented by Hey Bear Productions/FACTOR/Ontario Creates.
Tickets are $32.50 + HST, tickets go on sale to the public on Friday November 12, 2021, at 10am.
For full details of the COVID-19 health protocols that will be in place at the Stockey Centre for this event, please visit our Safety Guidelines page.
Effective September 22nd, 2021, the Stockey Centre is required to have a Vaccine Certificate Protocol in place for all events occurring at the Stockey Centre, as per the Province of Ontario's Proof of Vaccination Mandate. The protocol is attached for your consideration: The Charles W. Stockey Centre's Vaccine Certificate Protocol [PDF]. We are required to check your Vaccination Receipt along with Proof of Identity when you arrive at the facility.