Decades of Bond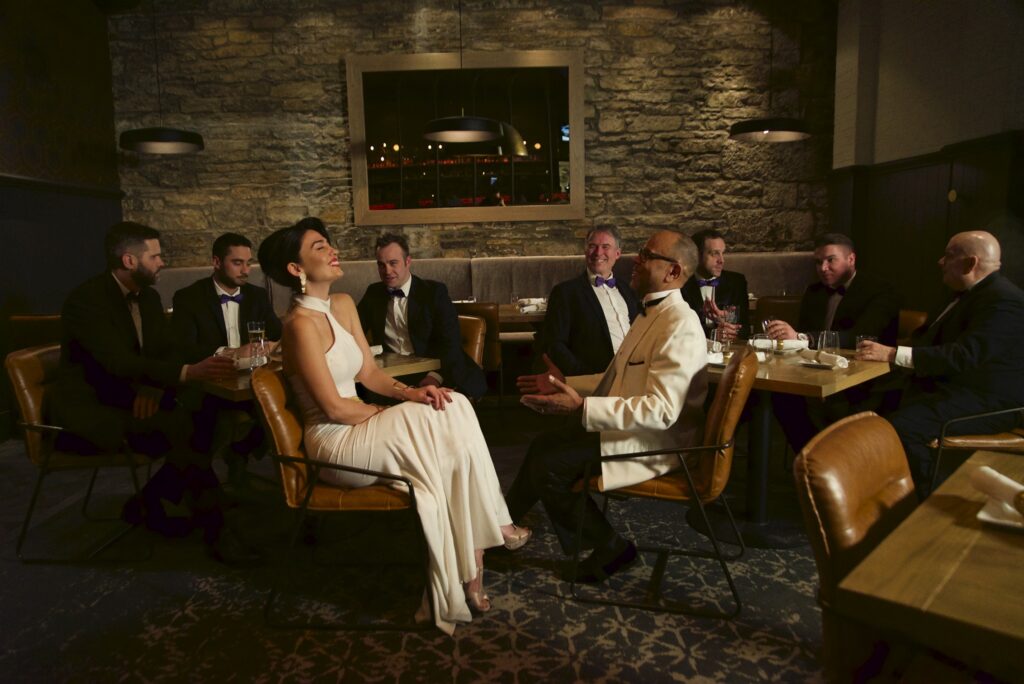 Decades of Bond is the Ultimate tribute to the incredible music of the James Bond Film Empire. This 13-piece show band is stacked with some of the finest musicians in North America including the fabulous Rebecca Noelle and Michael Hanna Sr on vocals. A powerhouse horn section and elegant string quartet soar gracefully over the driving rhythm section to deliver you some of the most remarkable music ever written for film!
From 'Thunderball' to 'Skyfall' you'll be captivated from the moment the curtain goes up.
With a career spanning 15 years, Rebecca Noelle has shared bills with artists such as B.B. King, Johnny Winter, Lynyrd Skynyrd, Buddy Guy, Norah Jones and Bonnie Raitt. She's graced stages across the U.S., Canada, the U.K., Asia, Europe & even the North Pole. At the beginning of her career, Rebecca Noelle was the backing vocalist for Canadian blues vet, David Gogo. After some years as a support musician, Rebecca recorded her debut solo album; "Rebecca Noelle: A Night at Maggie's" – a classic jazz collaboration with her grandfather and mentor, renowned pianist John Noubarian.
Michael Hanna Sr enjoys the improvisational stylings of Jazz, the freedom of the blues and the spiritual fire of Gospel. He has performed on stages across the US, Canada and Japan. Michael currently enjoys collaborative work with first-class musicians in Ottawa He can be found on NAC 4th Stage during Christmas, in the Gift of Jazz during Black history month production at the National Gallery of Art and around town throughout the year. Michael has been recorded on several digital compilations including the 'Right Words to Romance' by Darold Gholdston, 'Have yourself a Jazzy little Christmas' by John Dapaah , 'Michael Hanna Family and friends' by Sir Roland Hanna and the soon be re-released 'Pete Foret Project'. In addition to his singing , Michael manages RMI Publishing, developed to promote the over 300 compositions of his father; the late Sir Roland Hanna.
Decades of Bond is an 'Ed Lister Music' production. Ed Lister is a Juno Award winning Trumpeter, Composer, Arranger and Educator from London, England. Now residing in Ottawa, Ed runs numerous productions and ensembles. All arrangements and orchestration for 'Decades of Bond' are by Ed. You can find more info on Ed at www.edlistermusic.com
Tickets are $57.00 each.
Tickets can also be purchased during our business hours by calling our Box Office at 705-746-4466 extension 405 or visiting us at 2 Bay Street, Parry Sound.