Virtual Bands on the Bay: Kaleb Hikele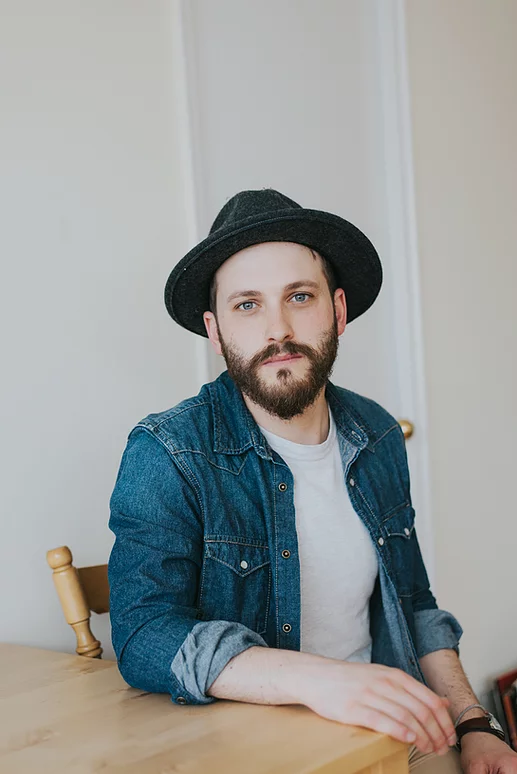 While it is our annual tradition to host regional performers on our bayside patio from June to August, this summer during Phase One and Two of Ontario's Roadmap to Reopening we'll be bringing the performers to you right in the comfort of your own home… virtually!
Join us on Tuesday evenings this summer and we'll be broadcasting some sweet tunes via Facebook and YouTube. Virtual shows will be broadcast at 4pm (and available at any time afterwards) and when we are able to host live shows later in the summer during Phase Three they will be held at 7pm at The Stockey Centre, our weekly update emails (you can sign up for them here) and this website will include where and when each concert is occurring.
UP NEXT: Kaleb Hikele
Thursday July 1 at 2pm – Virtual Show
The Sun Harmonic is a Canadian folk-rock outfit led by small town songwriter Kaleb Hikele, an adventurous composer and prolific recording artist based in Toronto's east end. Kaleb is releasing his anticipated and truly Canadian folk album, Coast to Coast, recorded cross-country over the last 5 years; the first single, tracked in Ottawa and Montreal, is called 'To the Blue'. Coast to Coast will be released on vinyl and CD on Canada Day, July 1st, followed by digital and streaming on October 1st, 2021.
With nothing to hide, Kaleb has released independent music from his home studio for 11 years, garnering rave reviews from Canadian music veterans and American music publications. On record, The Sun Harmonic debuted with three solo albums in 2009-10′ before quietly writing and recording an ambitious concept album (created only in the winter season, written only on the piano). After eight years of creation and downfalls, he revealed the double album through a sold out crowdfunding campaign; it ranged from folk to jazz to classical, with a simple title, 'Winter'. He followed up this massive project with a simple 7″ record; A Heart So Heavy was released to rave reviews in the spring of 2019 and Kaleb set off on a solo tour to celebrate ten years as The Sun Harmonic.
Website | Facebook | Instagram
We've got so many more great names upcoming this season! Stay tuned to our website for the next performer's information!