Women Fully Clothed: Invisible
June 22, 2019 @ 8:00 pm
$49.95+HST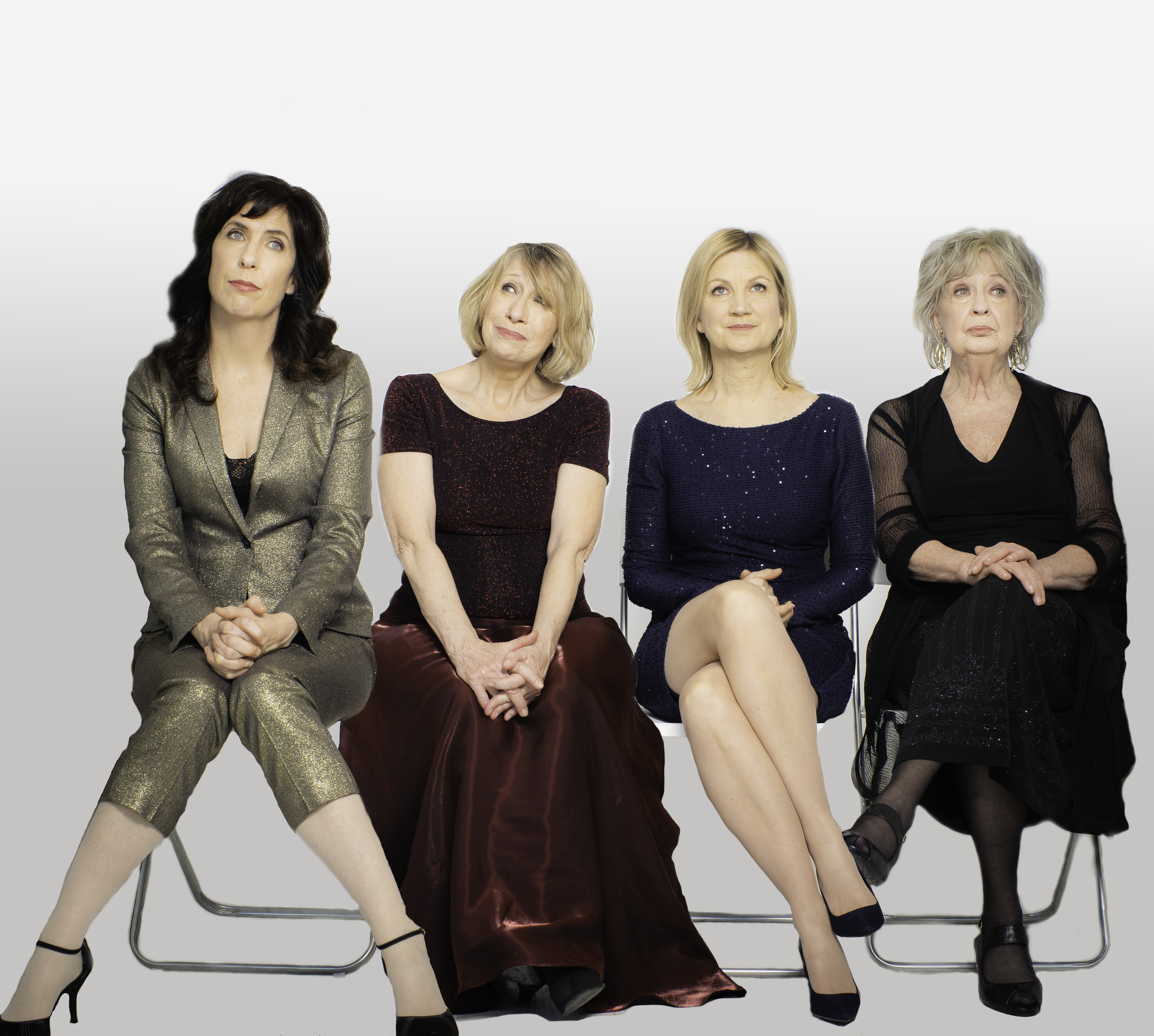 Women Fully Clothed is back with a new show –  Invisible. Robin Duke, Jayne Eastwood, Kathryn Greenwood and Teresa Pavlinek dig right in and mine the hilarity of their next stage of life through scene and song with their renowned comedic brilliance. In a society that barely sees us anymore, Women Fully Clothed makes sure we see ourselves – every gory, glorious detail of ourselves – all through tears of laughter.
---
Robin Duke
Robin Duke is best known for her work on the comedy series SCTV and for her three years at Saturday Night Live. She has appeared in many films, most notably Harold Ramis' films: Groundhog Day with Bill Murray, Multiplicity with Michael Keaton, Stuart Smalley Saves His Family, and Club Paradisewith Robin Williams. She had a lead role opposite George Wendt in John Candy's made-for-TV directorial debut, Hostage for a Day. Robin enjoys writing humorous 'slice of life' essays for various national publications including Today's Parent, Homemaker's Magazine, National Post and Canadian Living.
Jayne Eastwood
Jane Eastwood got her start in performing after being cast in the cult Canadian film Going Down the Road. Jayne continued to make a name for herself in the theatre scene in Toronto, and became one of the founding members of The Second City Toronto. Jayne was last seen in the feature films Chicago, My Big Fat Greek Wedding, Hairspray and You Kill Me with Sir Ben Kingsley. As well she has been in many movies of the week on ABC, CBS, and NBC with stars including Paul Newman, Bette Midler and Alan Alda. Jayne has been the recipient of four Gemini Awards and The Earle Grey Lifetime Achievement Award.
Kathryn Greenwood
Kathryn Greenwood has enjoyed sold out houses across the globe as co-creator/writer/performer of the critically acclaimed stage show Women Fully Clothed. On television she starred as Grace Bailey on Sullivan Production's Wind at My Back and had the good fortune to be a recurring guest on ABC's Whose Line Is It Anyway? and the CBC's The Mercer Report,This Hour Has 22 Minutes, The Ron James Show and The Royal Canadian Air Farce.
Teresa Pavlinek
Teresa was a member of The Second City for four years during which time she wrote and performed in three Dora-nominated shows. Her first two plays, Dumplings and Death, and Hot August Night have been produced in Toronto and New York. She was a member of the Tarragon Theatre Playwrights Unit, where she wrote, Made You Look. Teresa is a regular guest on CBC's The Debaters as well as The Winnipeg Comedy Festival. Teresa's TV series The Jane Show, which she co-wrote, produced and stars in, is airing on the W Network and Global. Teresa was nominated for a Writer's Guild Award and also for a Gemini for her role as Jane.
---