Lois Audrey Voigt-Stockey
It is with great sadness that we announce the passing of Lois Stockey, wife of the late Charles W. Stockey. Arrangements are being made to place a picture and book of remembrance in the lobby of the Charles W. Stockey Centre.
Lois Audrey Voigt-Stockey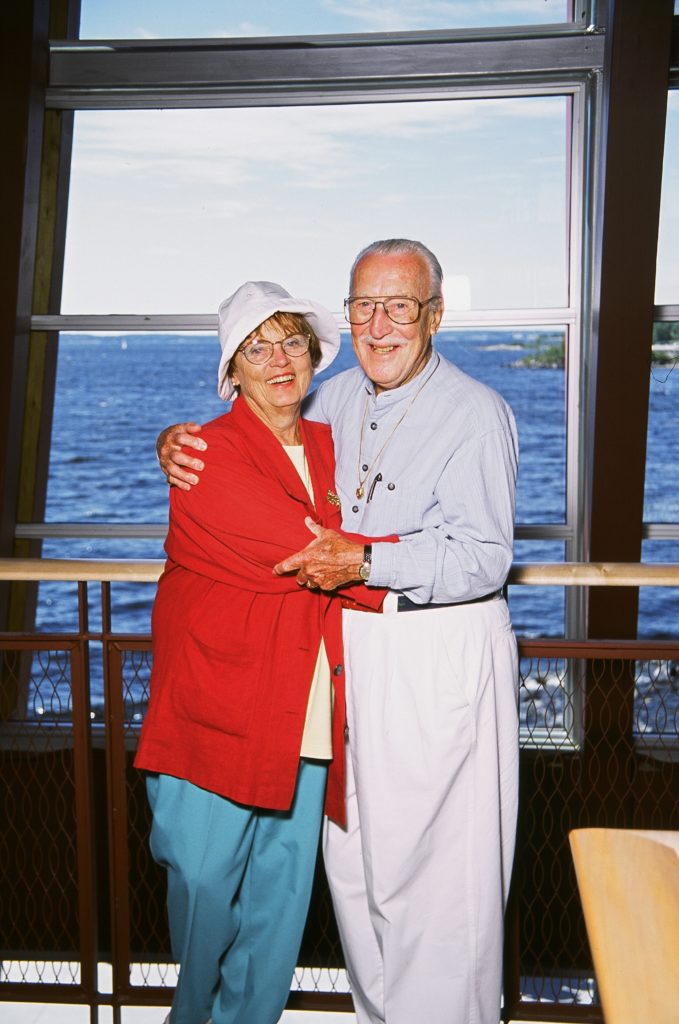 Born in Milwaukee, Wisconsin USA August 26, 1927. Lois died peacefully at home in Victoria BC on August 16, 2019 after a long struggle with Parkinson's disease. Predeceased by her husband and philanthropist Charles Wilson Stockey on September 17, 2004; and twin sisters Joyce Erenz and Joann Kieser. Survived by stepson Robert (Chris), step-grandchildren Glen & Catherine; brother-in-laws Burton and Donald, step-nephews David Weir and Ronald Stockey, many family members in the USA, and close friends Robin McMillan, Brenda Brambley and Darryl Johnson. Special thanks to Dr. Peter Vizsolyi & Bayshore HealthCare for enabling Lois to keep her independence and live at home as she wished.
Lois graduated as an RN from Milwaukee Hospital School of Nursing in 1948, followed by achieving her BSN from Marquette University. Lois treasured her nursing experiences and maintained her nursing registration until very recently. She received and read the American Journal of Nursing until the time of https://www.glowdentaldallas.com her death.
Lois loved the arts, music in particular, and believed in philanthropy. After Charles's death, she continued to attend and financially support music events: She was a founding member of The Steinway Family at the University of Victoria, and held music recitals for young musicians in her home – a special passion shared by both her and Charles. Lois attended the Festival of the Sound in Parry Sound, Ontario after Charles passed away, making many new friends amongst fellow music lovers. The Festival continues Lois's tradition of placing flowers in Charles's memory for each opening night, and names promising young musicians or ensembles each year as Stockey Young Artists.
Internment will take place at Mount Pleasant Cemetery, 375 Mount Pleasant Road Toronto, Ontario on Tuesday August 27, 2019 at 1:00 pm. A reception to celebrate Lois's life will be held at The University Club of Victoria on Friday October 18 (Time TBA). Condolences may be offered at www.sands-funeral.com.
In lieu of flowers, if you wish, donations may be made to the Charles & Lois Stockey Endowment Fund in support of the Festival of the Sound, Parry Sound, P.O. Box 750, Parry Sound, Ont. P2A 2Z1 or https://festivalofthesound.ca/; or to a charity of your choice.